How it all began
לפני שנים רבות היגרה אמו של ברטו, סימה מוהדב ז"ל, ממצרים לאיטליה, שם חיכתה לה ההזדמנות ליישם את כישוריה הטבעיים, והיא החלה "לעסוק בעיצוב וסיתות בשיש." לאחר שנים של למידה והתנסות
How it all began
Many years ago, Baretto's mother, the late Sima Muhadov, emigrated from Egypt to Italy, where she had an opportunity to apply her natural talents to engage in marble cutting and design. After years of study and experience, she came to Israel, even though the local design scene was in its infancy, and continued to work in the industry. She passed her love of design to her children.
Baretto, who has a magical touch, founded Semel Kitchens in 1981 to design Israeli kitchens. He started in a small 100-sq.m. workshop on the third floor of Beit Giron, where kitchens, created by select professionals from the area, were designed and assembled. Within a short time, the workshop expanded to the entire 3,000-sq.m. floor, but only briefly, because the company's growth compelled Baretto to find a larger place that had easy access for trucks. Several years ago, he expanded to a 6,000 sq.m. space in the Yavne Industrial Zone. Today, especially in view of future development plans, this place has become too small.
"From the day I caught the kitchen bug, I wake up every morning full of enthusiasm, as if it were my first day at the company," says Baretto when talking about his career journey. "I'm not a carpenter. I've never held carpentry tools in my hands, but I know that thought and logic can achieve the best results. When I started in the industry, joining my mother in the production of kitchens, even before I developed the Semel brand, I was astonished by the complicated work of carpenters at the time. I developed a work plan for them, which is now considered as obvious. Later, I was helped by high-tech people, who turned the manual plan into a computerized one."
The breakthroughs for which Baretto, his sisters Sabrina and Vicki and his wife, Frieda, are responsible are far more than technical; the achievements and records that Semel Kitchens has earned are attributable to Baretto's observation and listening skills.
"Everything gives me an idea that I must consider as an element to carry out. During the thought process, plans, and implementation, I sense if a new idea is destined to succeed. This sense of success awakens even before the new model goes on the market. If I do not feel that excitement, I know that the development is incomplete, and my sisters and I continue to seek the missing element. I have not yet been disappointed. My wife has been at my side since the business was established and she participates in the day-to-day management. When I take my morning run by the sea, she is the one who empowers and gives me the incentive to create something new each day."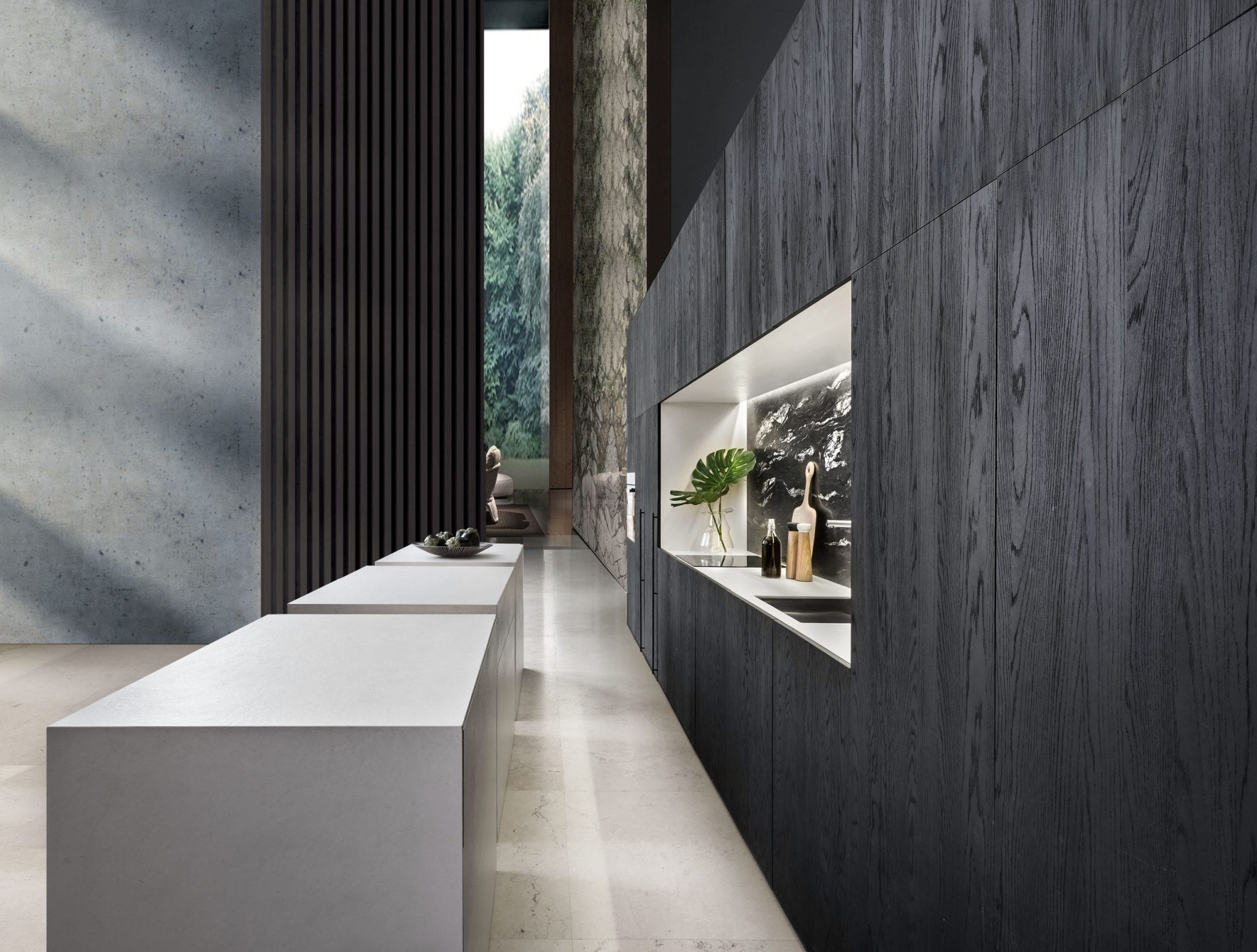 The first surprise that Semel Kitchens sprang on the local kitchens market and which deviated from the norm was its White Oak kitchen. Inspiration for the idea came from a furniture door that Baretto's mother brought from the United States. Semel Kitchens became the pioneer for white kitchens, an idea that seemed unreasonable in those days. Their success resulted in copycat versions, so Semel Kitchens decided to add gold additions to the white; here, too, success was not long in coming.
During the interview, it was astonishing to hear Baretto relate the source of the ideas. For example, when he decided to create a red kitchen, the three siblings deliberated on the right color: Sabrina and Vicki thought of their mother's red lipstick, decided that it was right, and so, Sima's Bordeaux lip color was applied in the kitchen.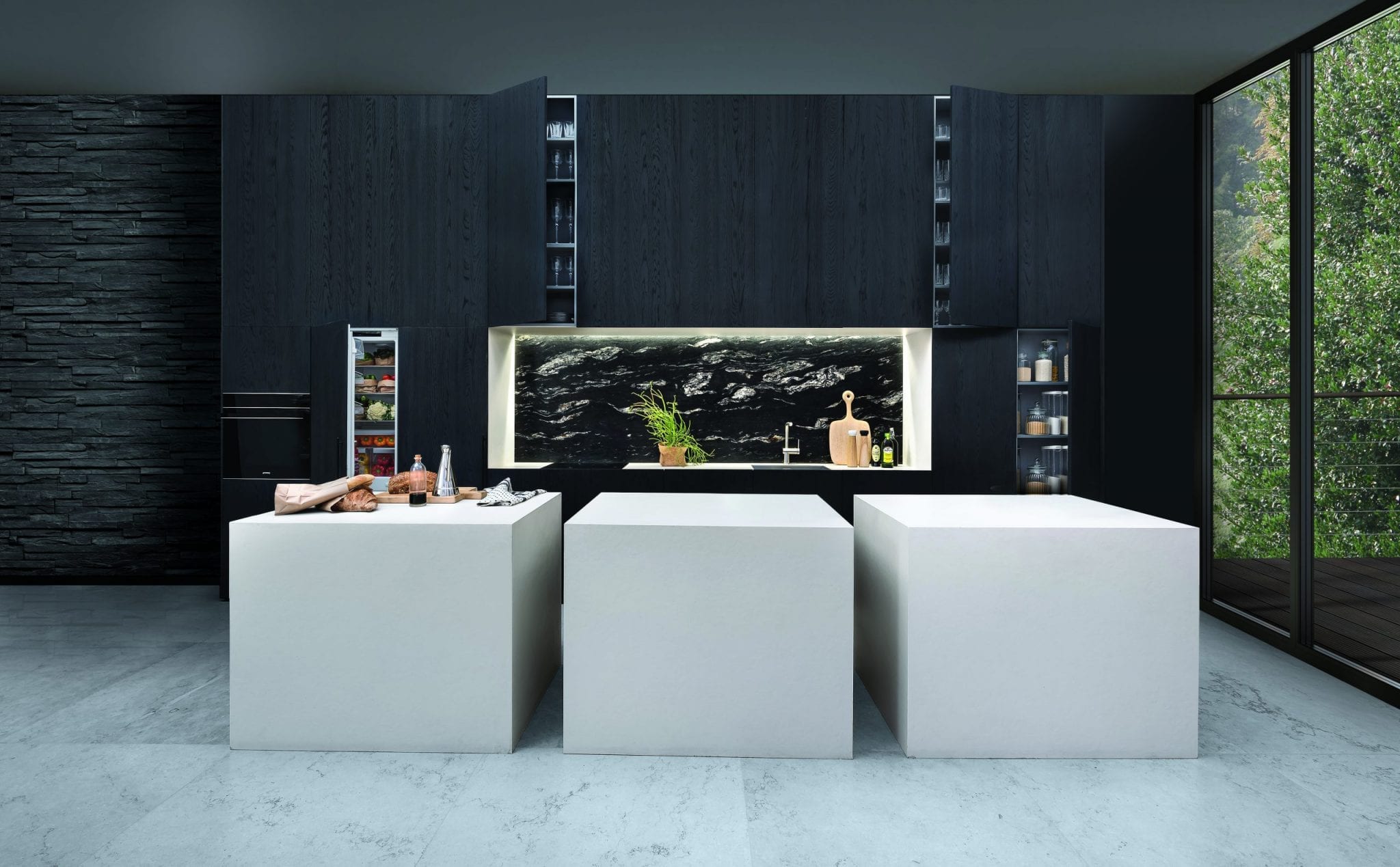 Baretto had another inspiration while an route to New York. At the immigration desk, he noticed the perfect edge of the Formica counter – an invisible adhesive line – so that everything appeared as a single unit. He brought the idea back to Israel and searched for a person or company that could make it, found one, and was the first to launch post-forming doors with a delicate round edge with no signs of attachment.
"The ideas for special kitchens simply come to me. It might be something that is around me that I suddenly I connect it to a kitchen. That's what happened to me with the kitchen line which was inspired by the Louis Vuitton luggage," says Baretto in describing the unique kitchens that look like giant refrigerators or the travel chests of yesteryear. Customers seeking something special that they do not see in many homes loved this model, and even though many years have passed since they first appeared on the market, the model is still in high demand.
Baretto does not denigrate his competitors – other kitchen companies in Israel, and local and imported manufacturers. In his opinion, competition is both positive and essential. Competition, among other things, reawakens his enthusiasm every day and forces him to constantly think one step ahead. Future Semel Kitchen designs are hidden in the mist, although Baretto hinted in the interview that the future kitchens would be characterized by state-of-the-art technology with intriguing high-tech developments. Could it be that the kitchen work surface will in effect be a giant computer screen? The answer is uncertain, and we will have to wait patiently and see what will inspire the new idea.