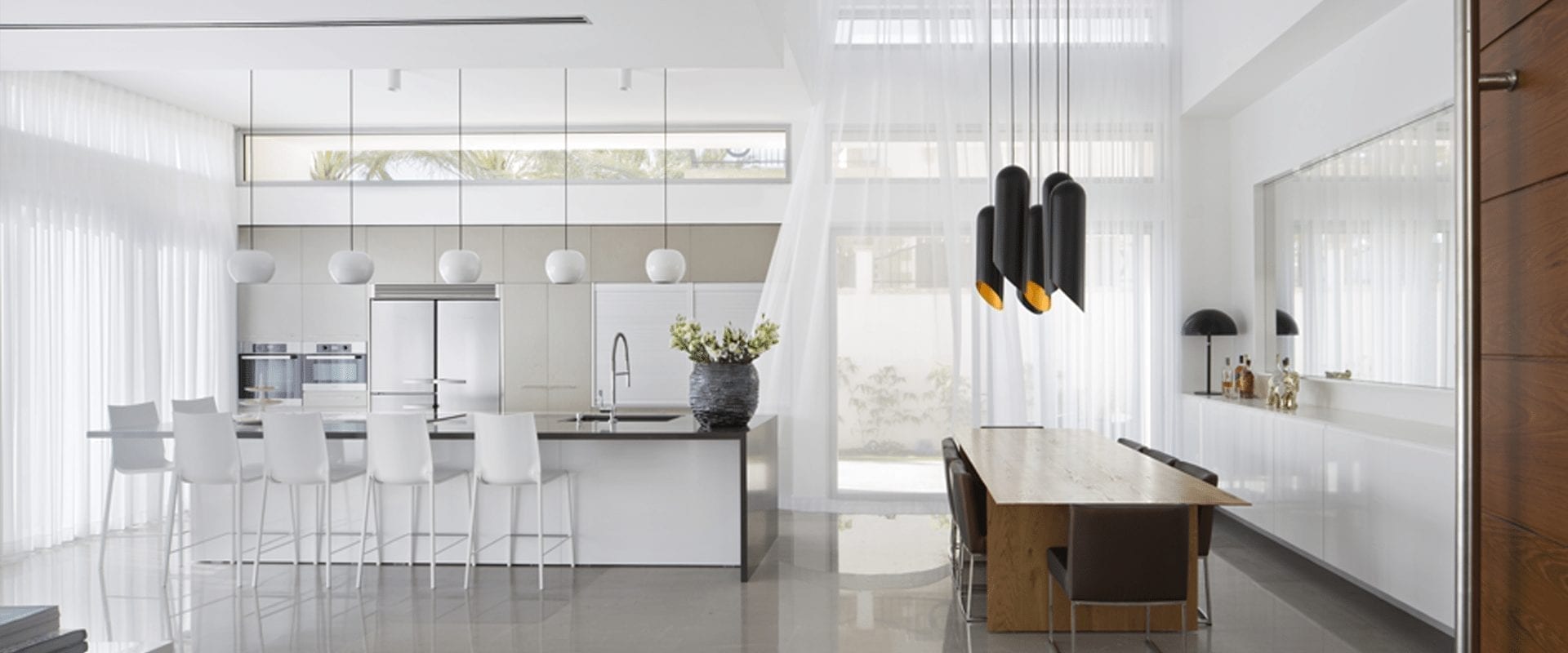 Clean Porcelain model
A designer porcelain kitchen with a clean appearance. It has a large island in the middle, which serves a number of purposes, and its dark marble creates an impressive contrast with the porcelain.
One of the prominent trends in the new collection of Semel Kitchens is the use of the island as furniture and not just as a kitchen item. For the hosting space, islands function as furniture without the characteristics that give them the identity of a kitchen, and create a gradual link between the work area in the kitchen and the space around it. With respect to the kitchen element , the islands serve as practical work and storage centers adapted to the needs of the residents. The proper internal distribution, right design of the island's height, quiet closing style, and other advanced functions enable the kitchen island to become a highly practical and impressive unit of furniture in the space.
Design: Haia Elenberg
Photograph: Shai Epstein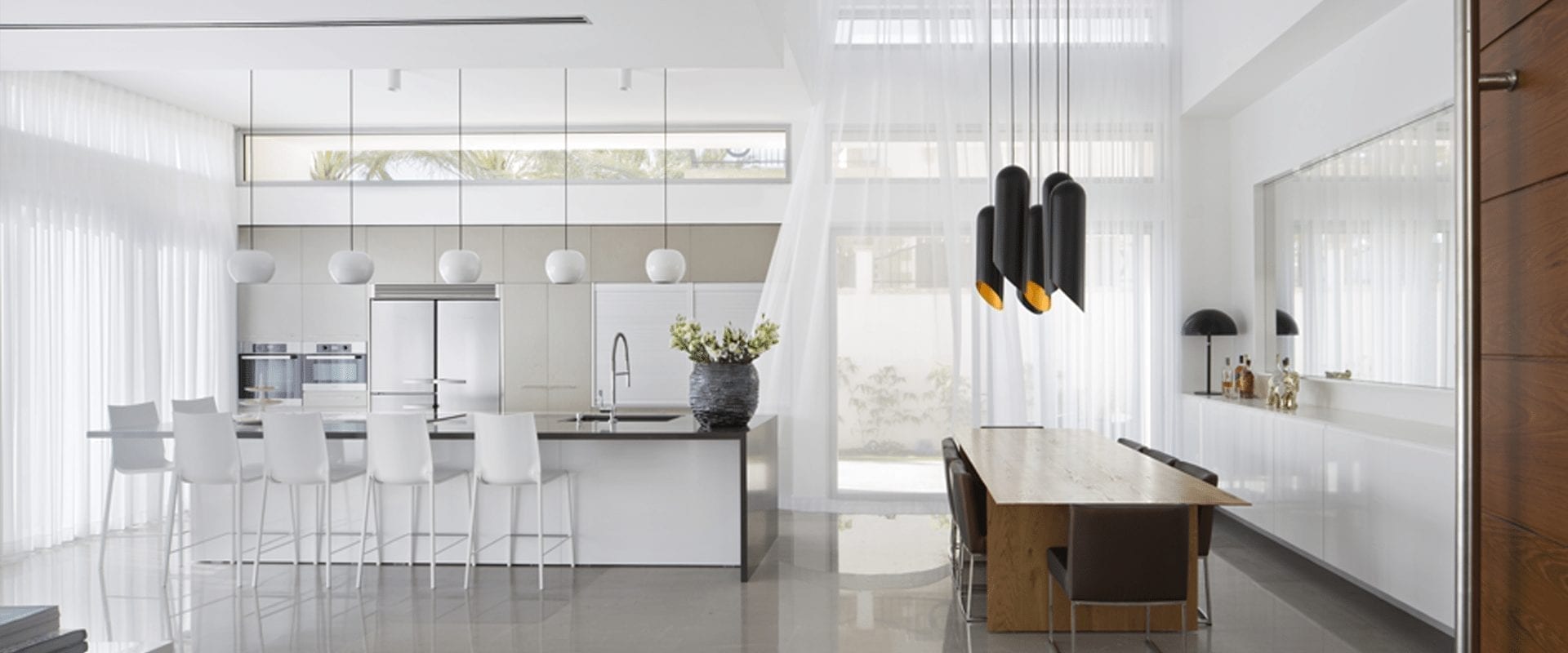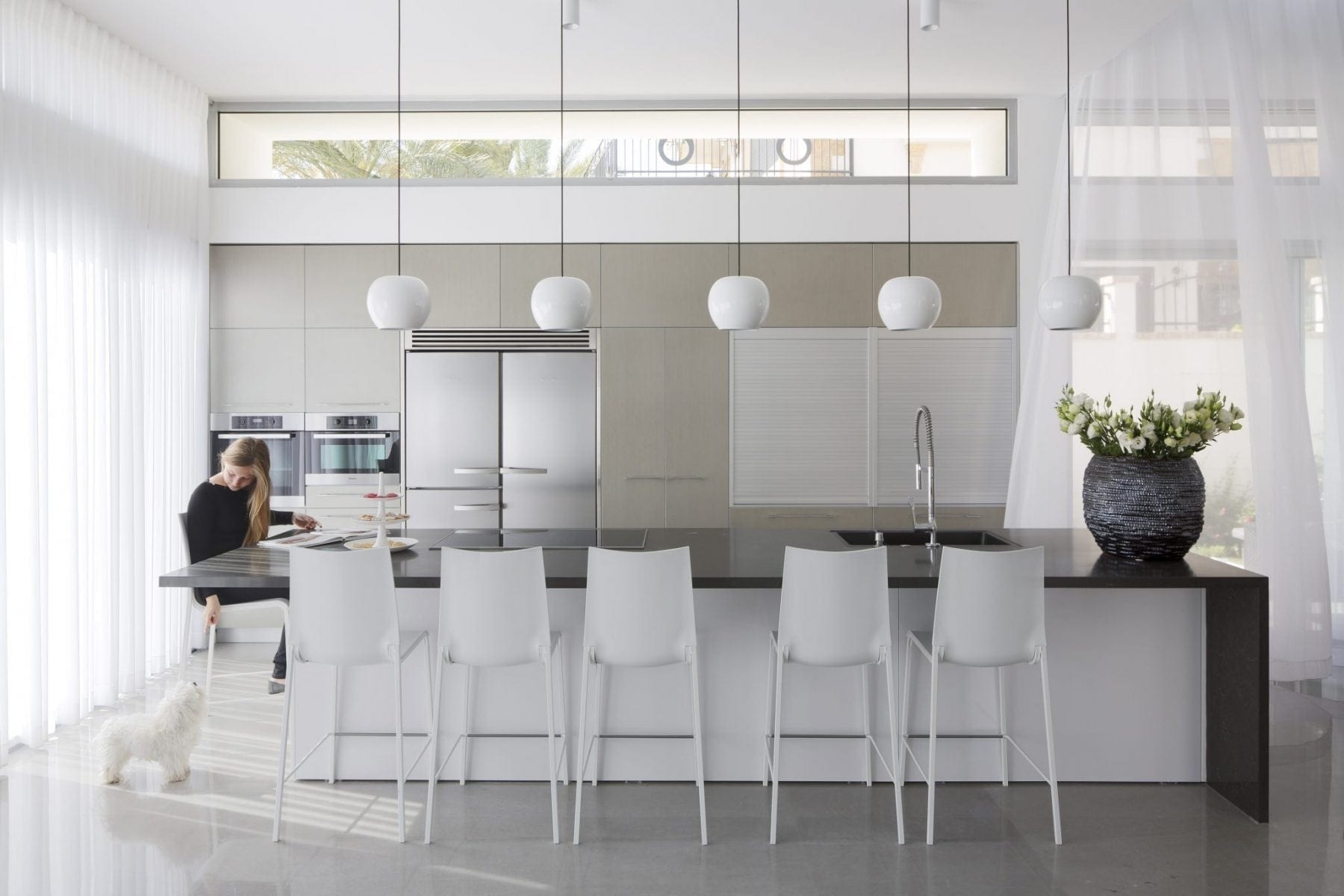 מטבחים נוספים מwhite kitchens