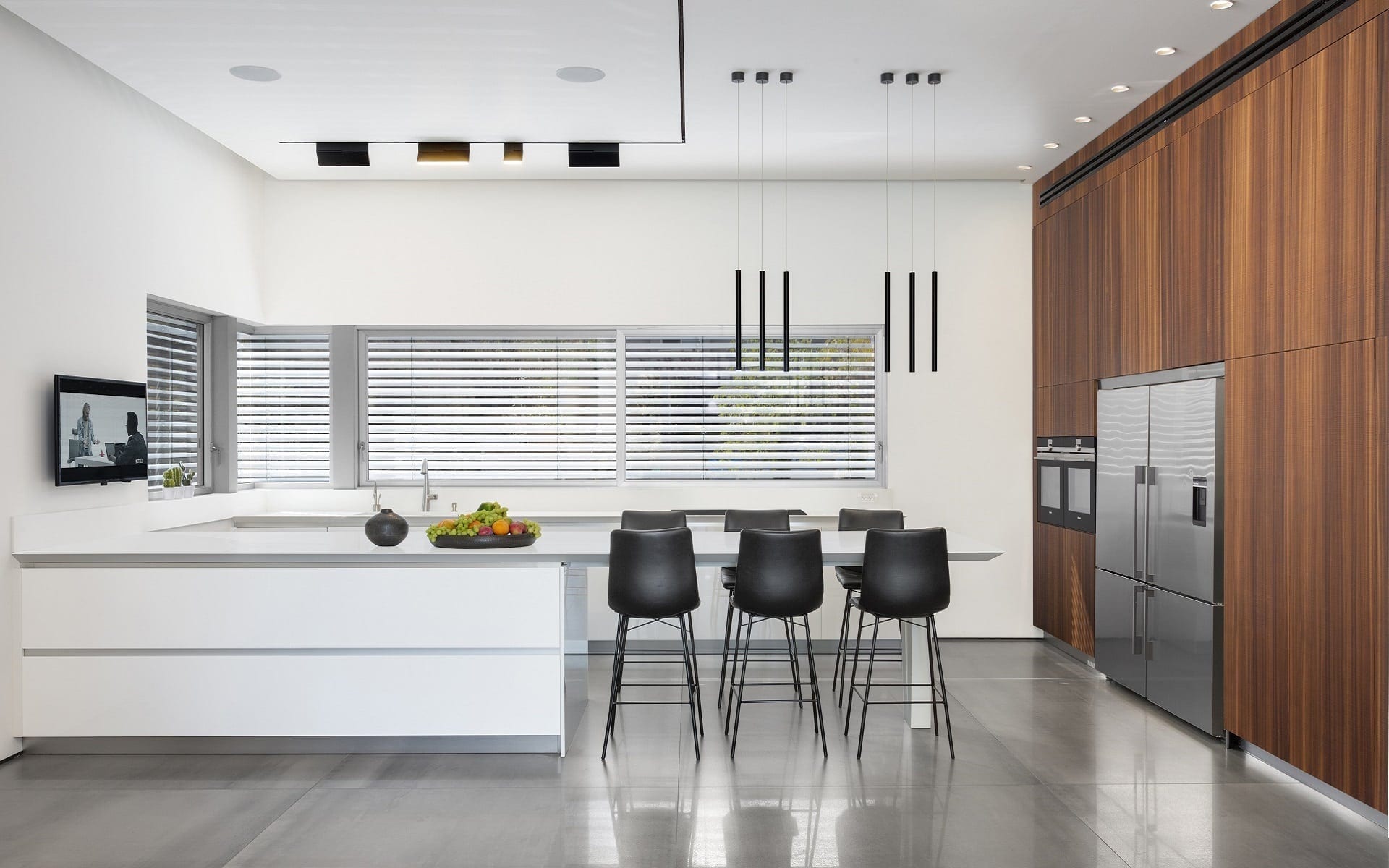 Modern White Wood model
The design of this kitchen is a direct continuation of the home's clean and modern line and materials used in it. The very spacious kitchen includes extensive storage space in tall cabinets and three work spaces, one by the wall and window that includes the sink and stove, the second in the family seating area, and the third inside the tall cabinets that includes, among other things, a coffee maker. By combining the white kitchen with wood, an interesting modern twist to the kitchen is achieved.
With technological progress, at Semel Kitchens, we are able to use more and more special and diverse materials in the kitchen, thereby creating diversity for the customers. This kitchen is an example of that; the ability to integrate a timeless white kitchen with special comba wood cabinets, to give the kitchen a dramatic appearance.
Design: Oren Vaitz
Photograph: Uri Akerman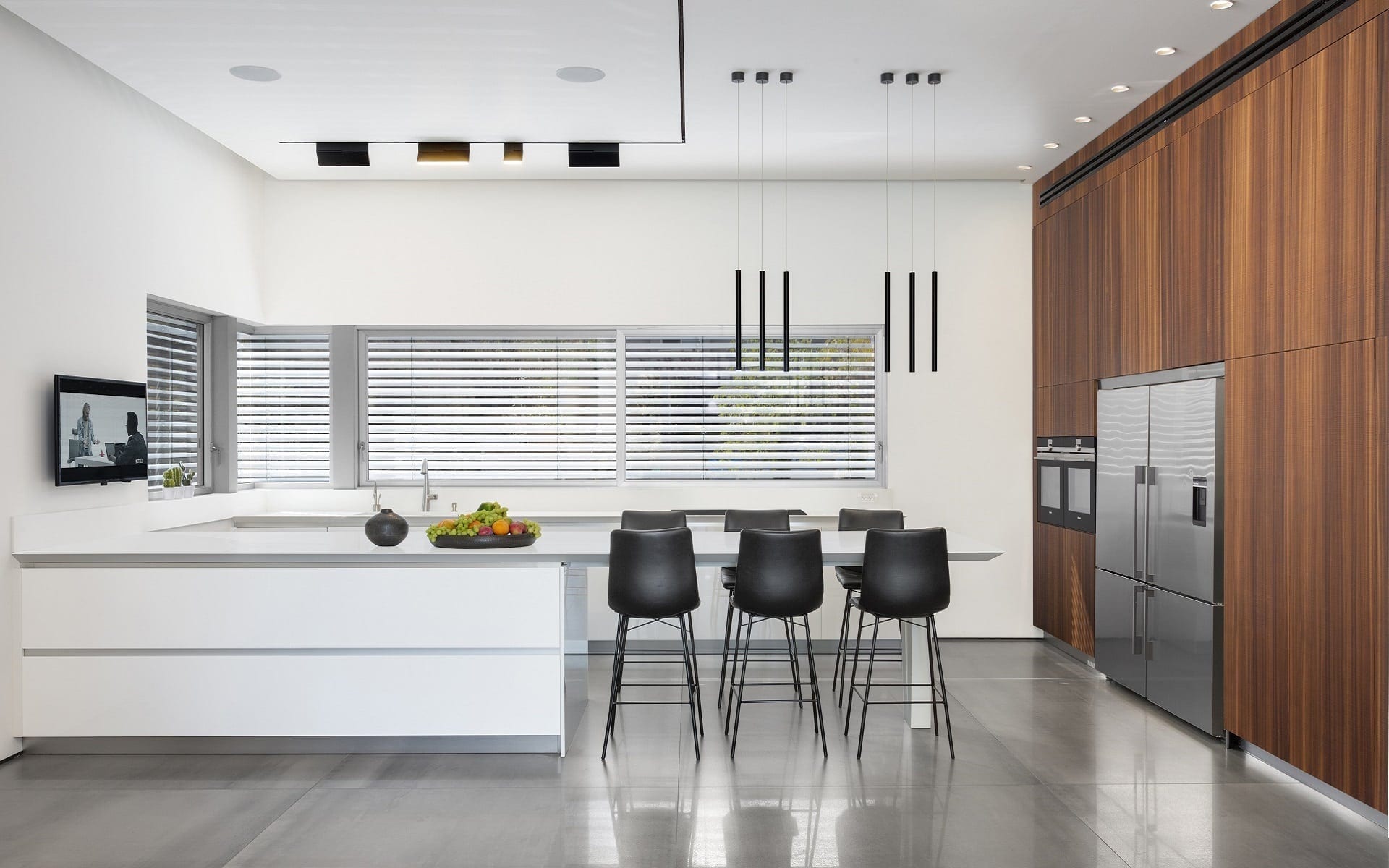 מטבחים נוספים מwhite kitchens