White Hidden Kitchen model
The kitchen is located in the center of the house and living room, and is therefore selected from the Hidden Kitchen series, in which the sink, dishwasher, and work surfaces are concealed behind four doors, which hide large work areas.
Non-absorbent, scratch-resistant, and easy to clean and maintain Nano doors made of an antibacterial substance were chosen for this kitchen.
A porcelain top was selected for the central islands to provide a natural marble appearance. The two islands are connected by a transparent glass counter, an element that contributes to the minimalist design.
Design: Ayelet Shabo
Photograph: Shai Epstein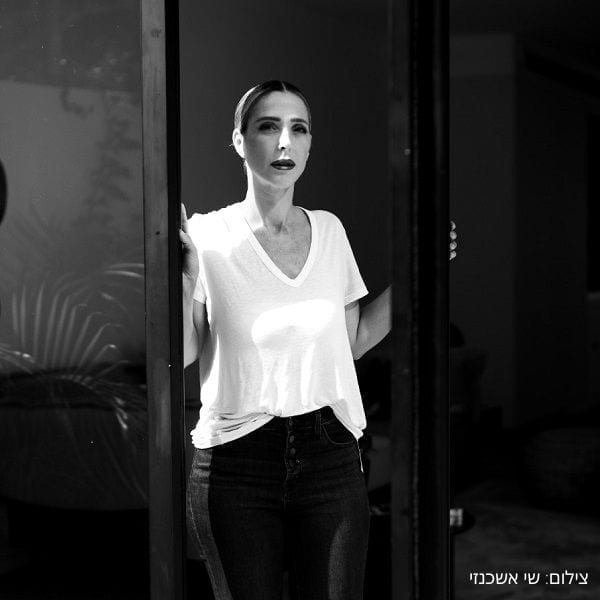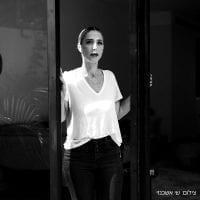 Design:

Ayelet Shabo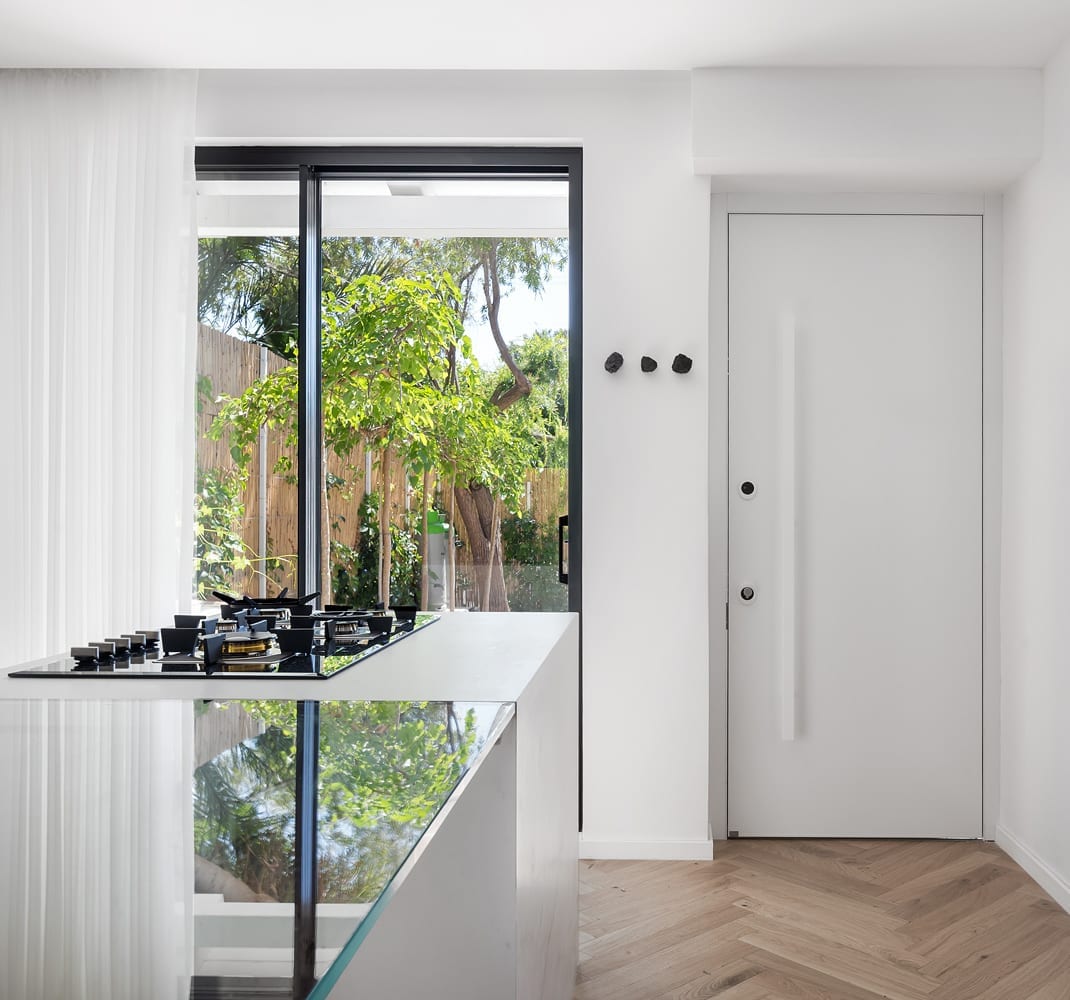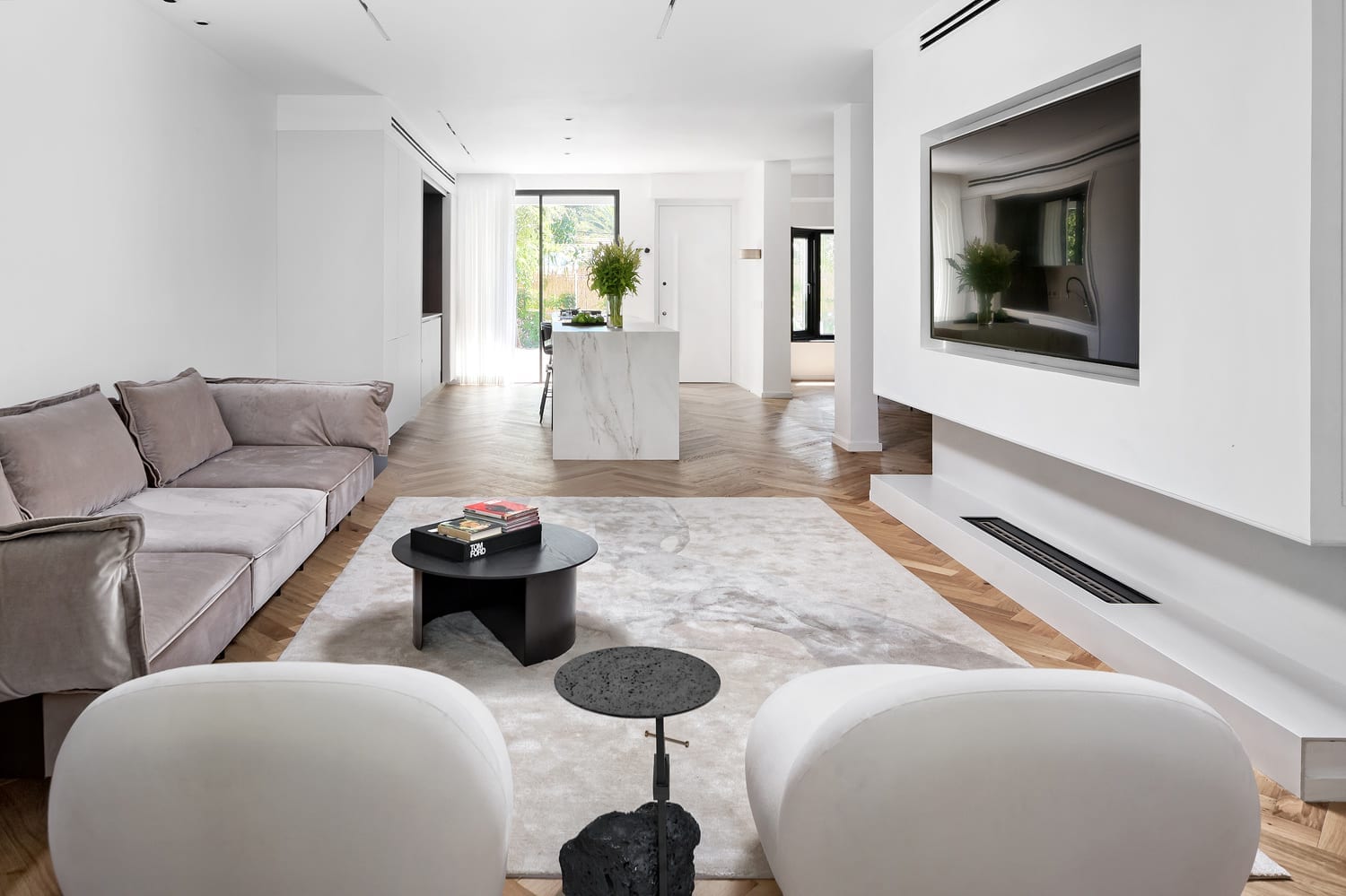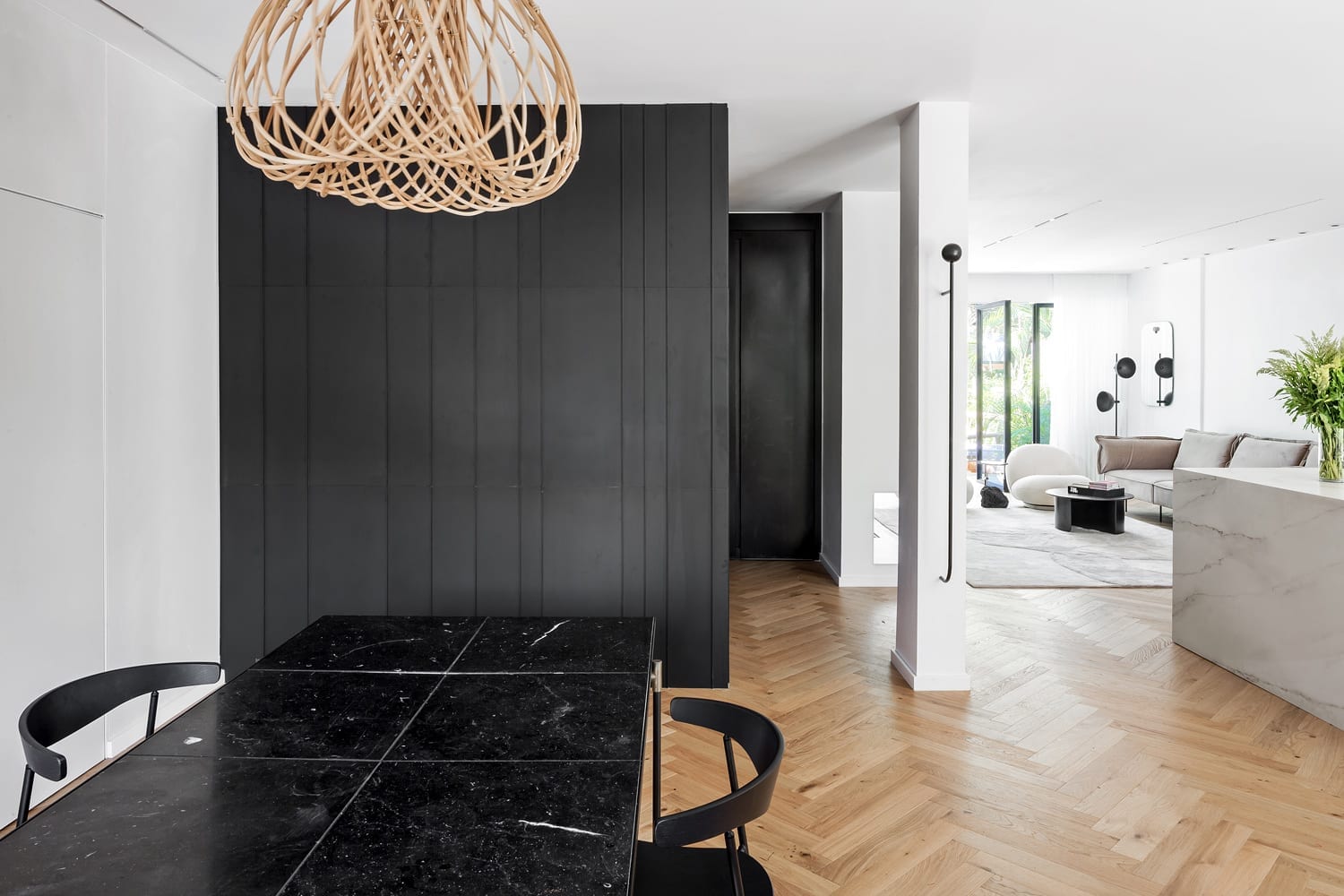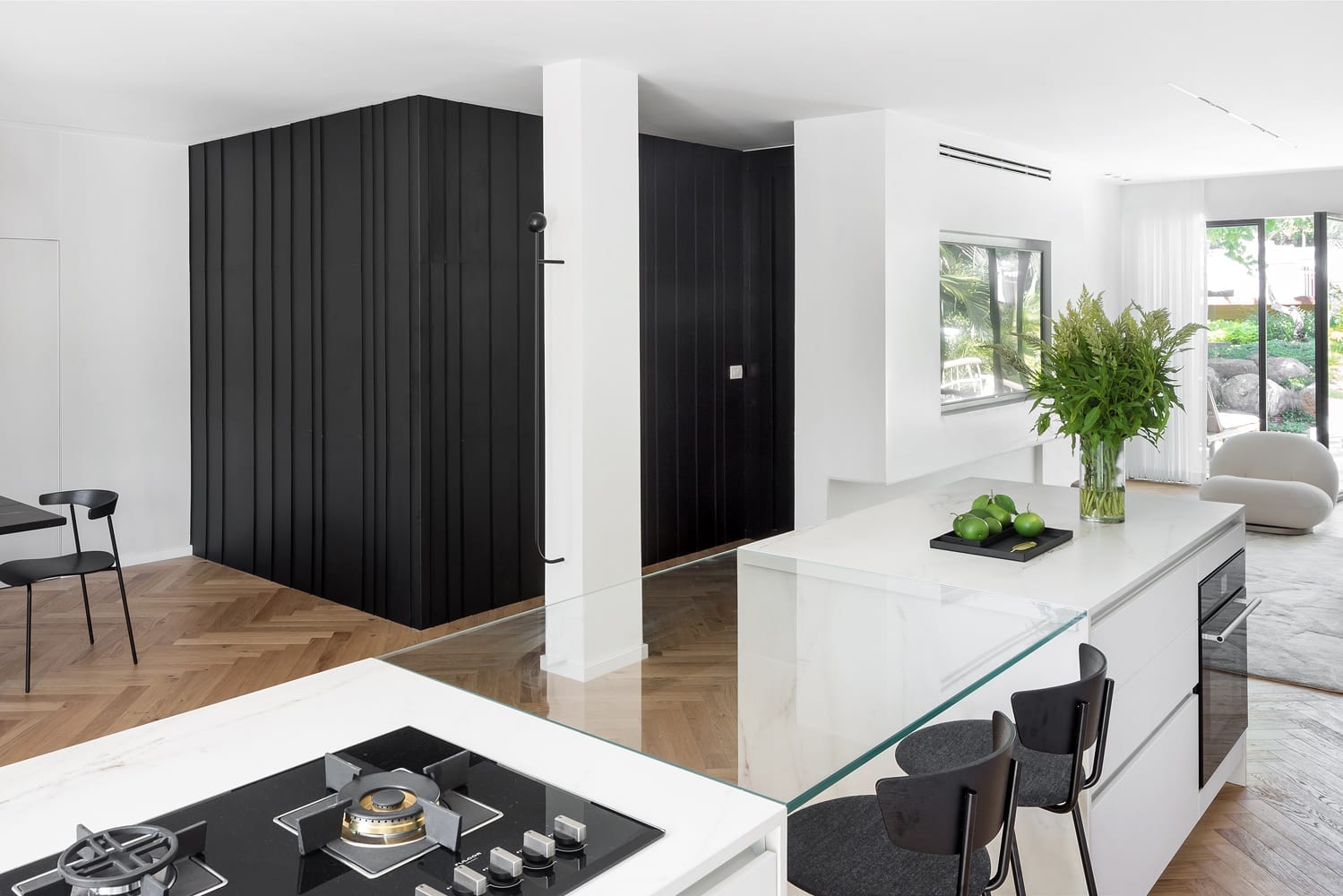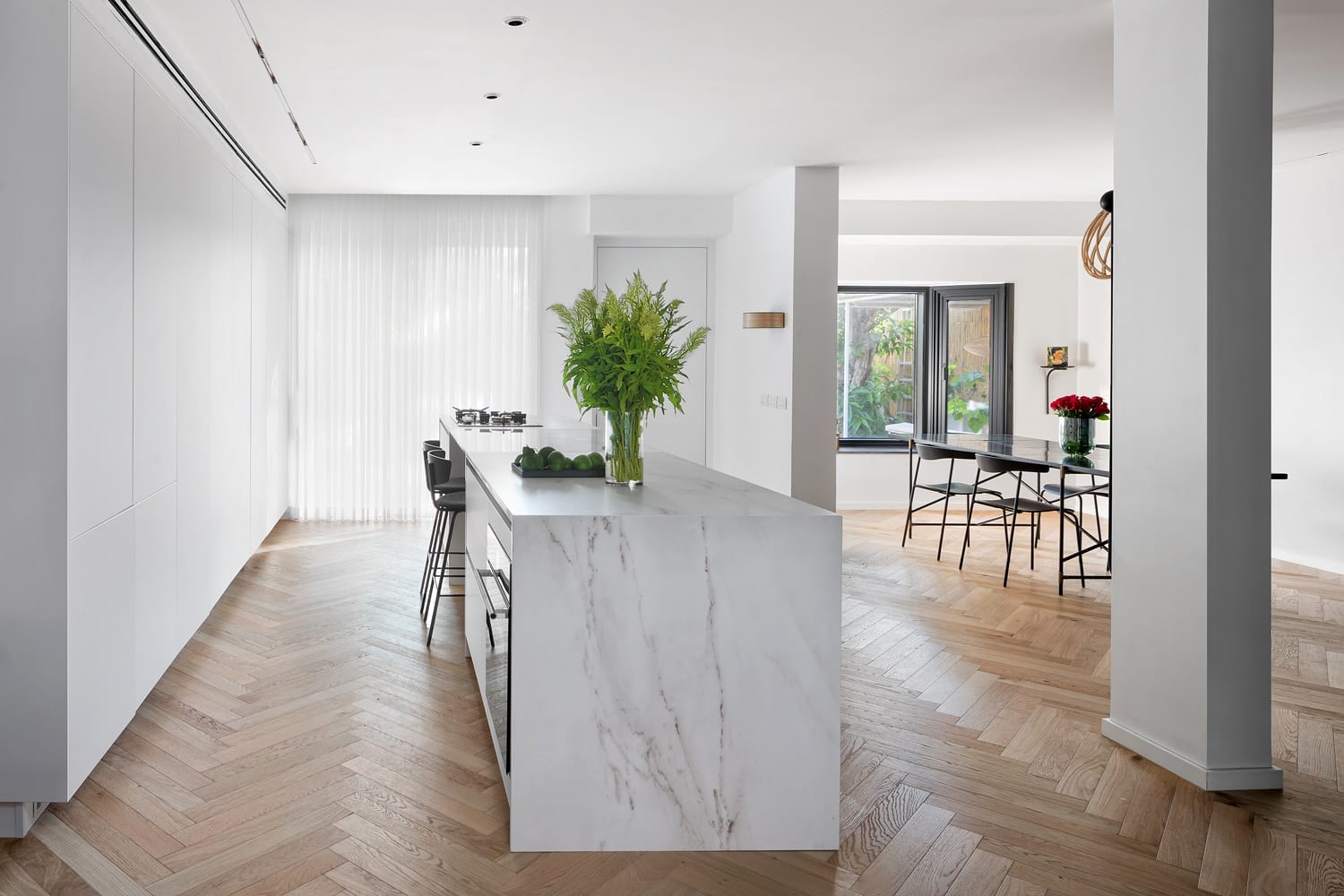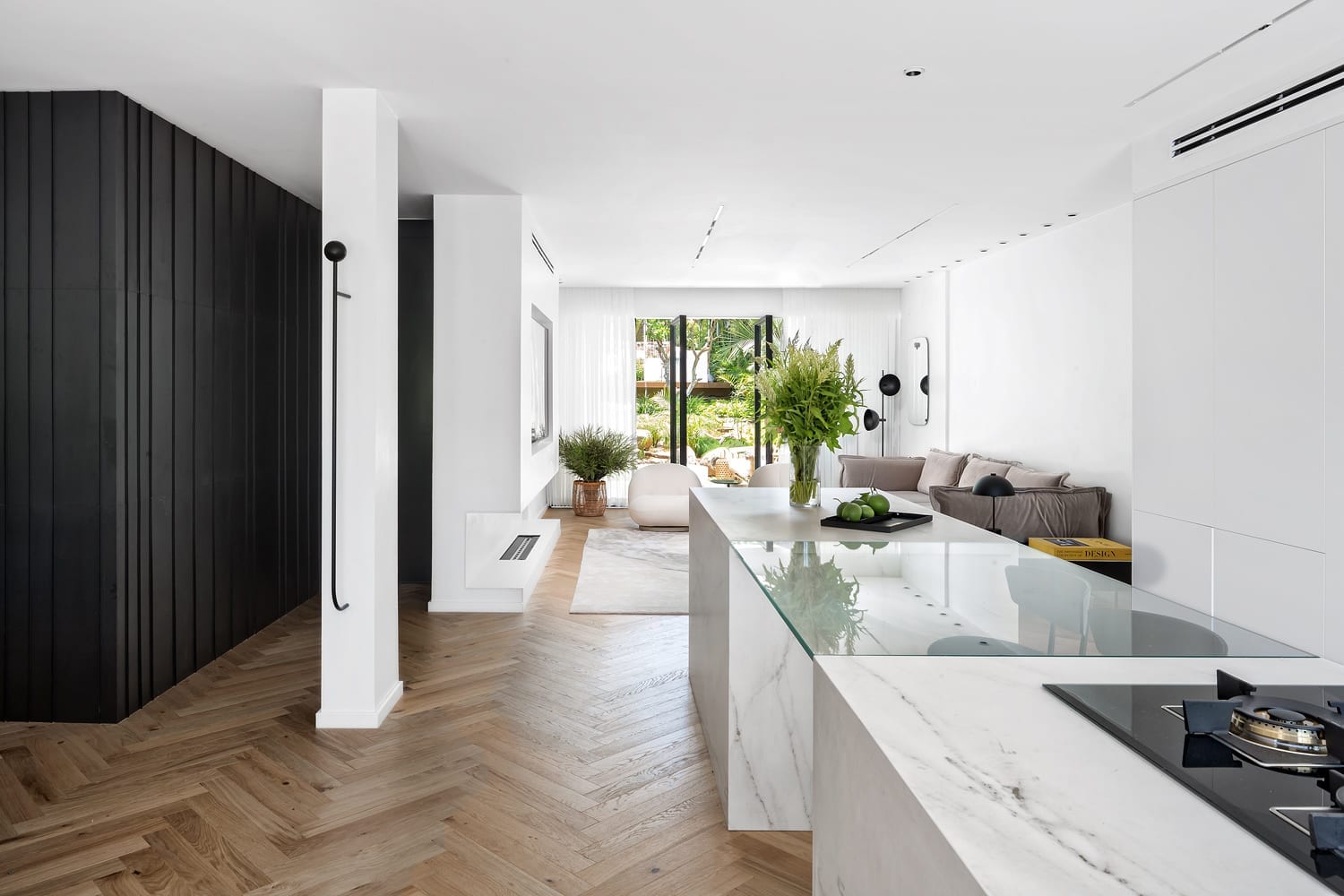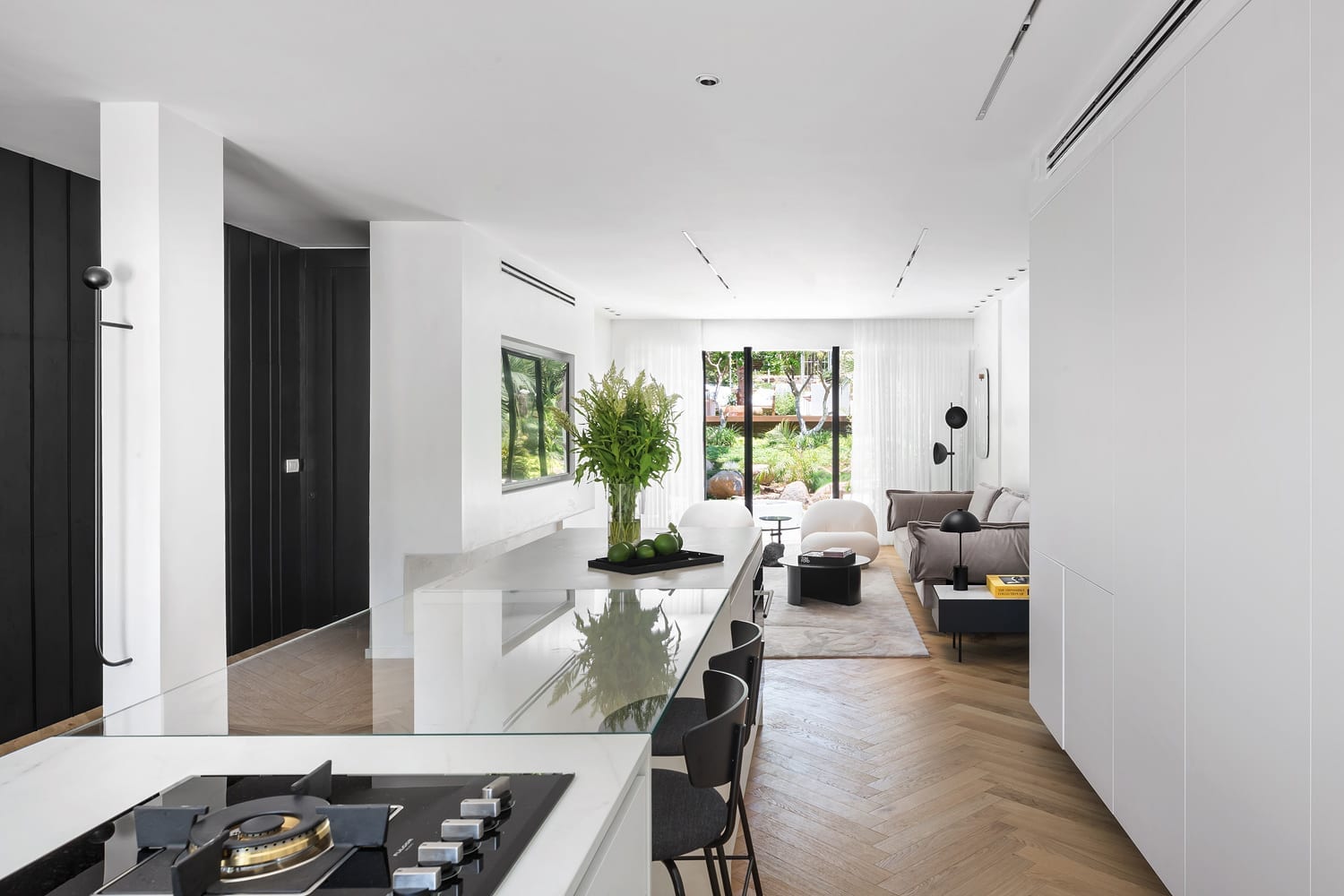 מטבחים נוספים מwhite kitchens