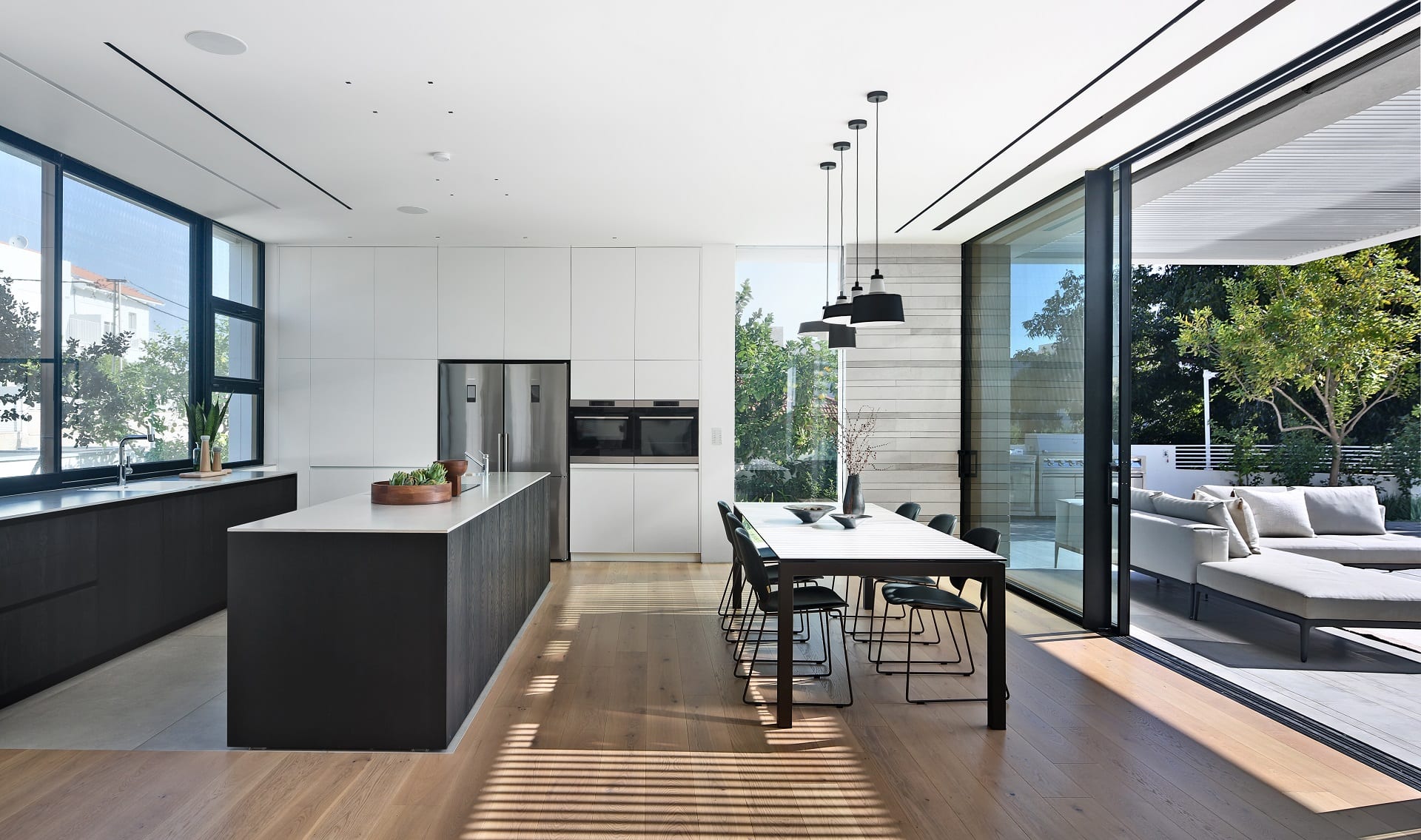 A white kitchen combined with black Fournier
The kitchen in this project is an integral part of the public space and includes a dining area. The tall cabinets are situated as part of a structural wall, so a white shade was chosen for these cabinets in order to create a pleasant sense of continuity to the plaster wall. The rest of the kitchen space is in three strips: a main marble surface, a work island and a dining table.
The material that was chosen for the two work units is sprayed black Fournier, and this is to create a contrast with the high wall and bring warmth and natural material through the use of Fournier.
Photography: Shai Epstein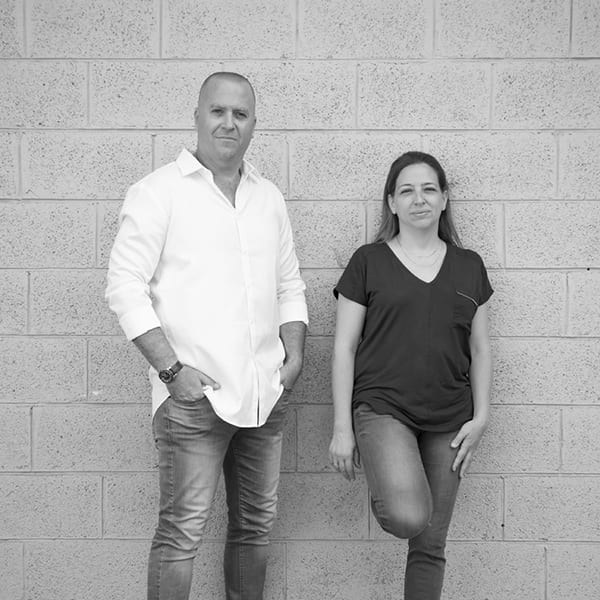 Design:

Shachar Rozenfeld
Design:

Shachar Rozenfeld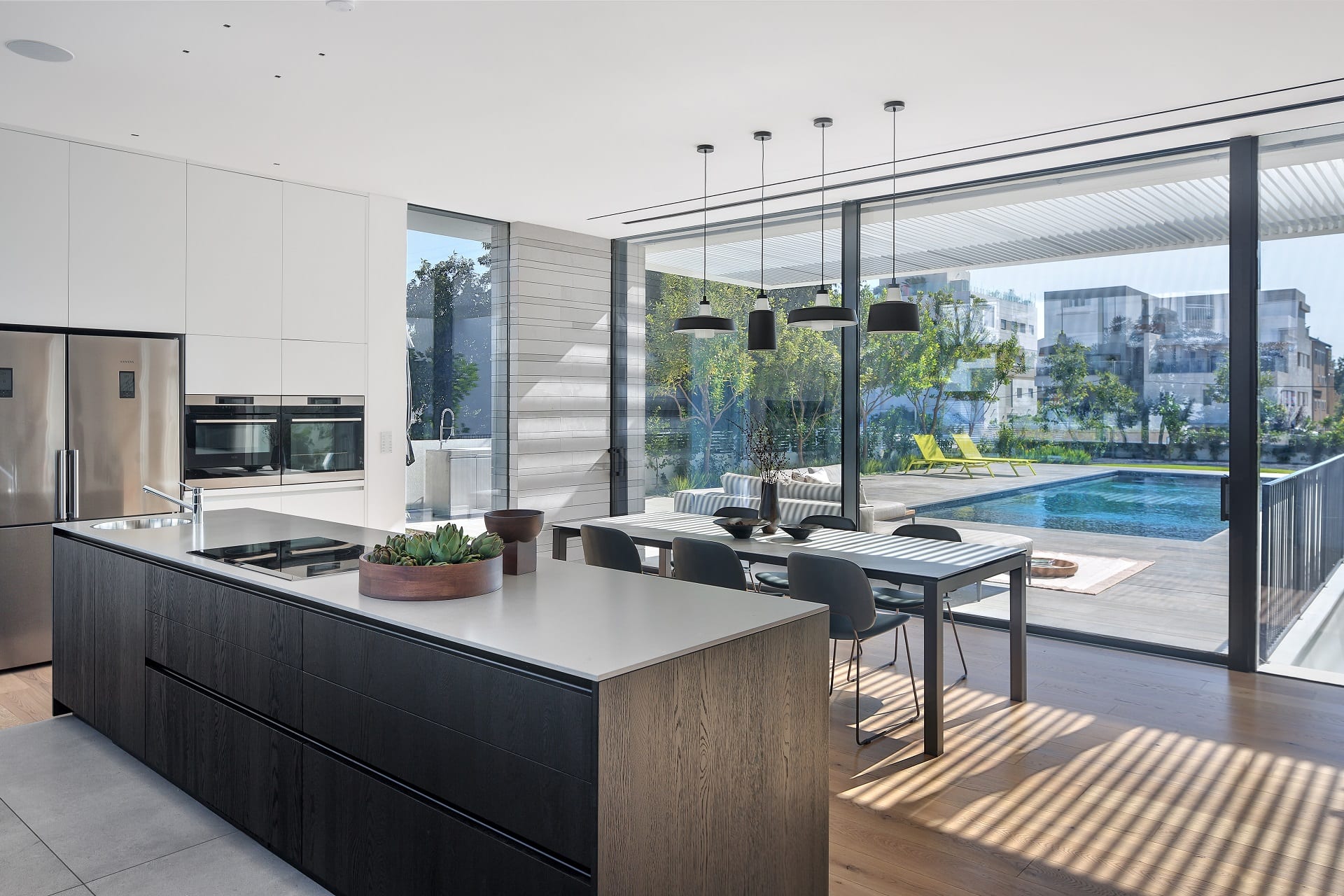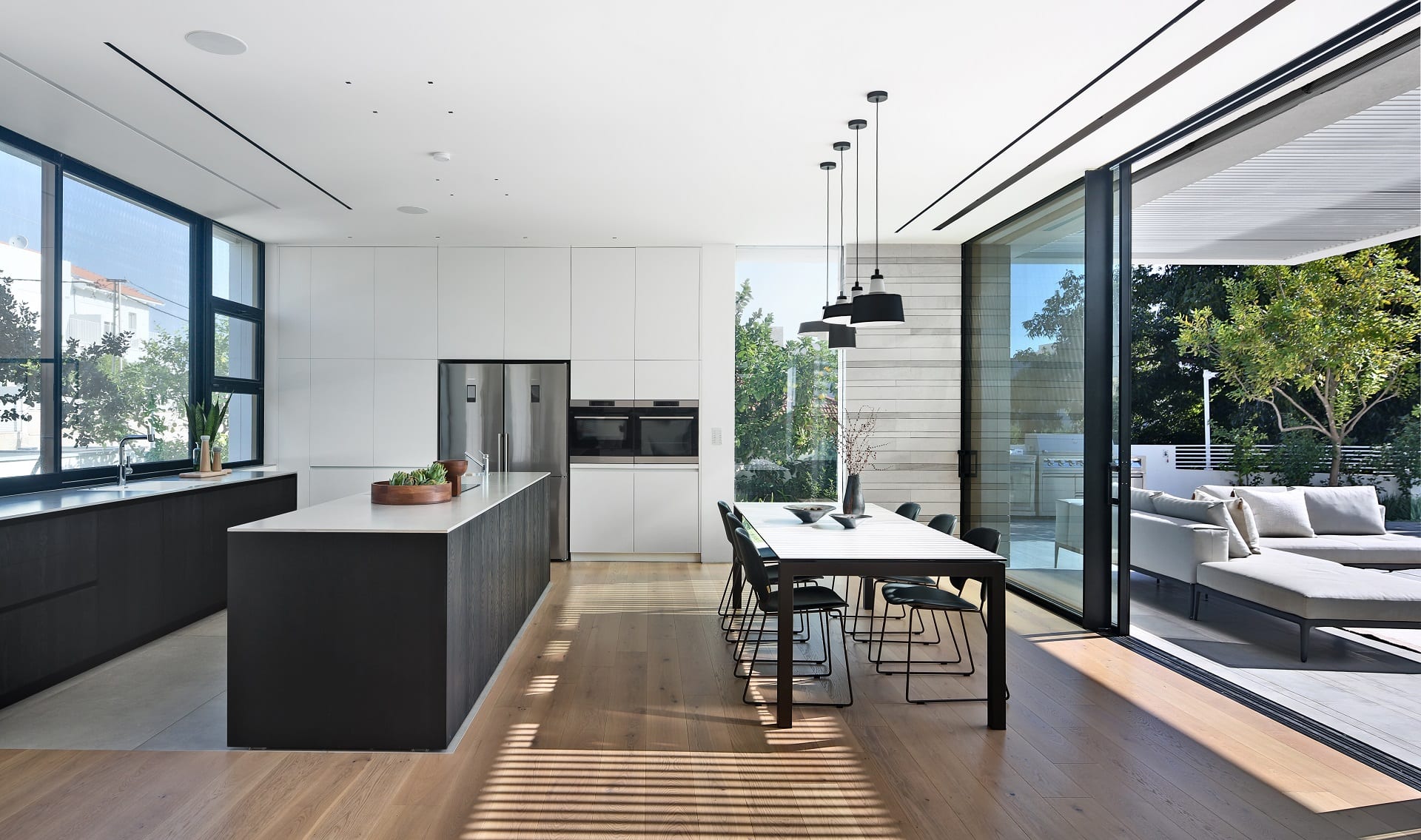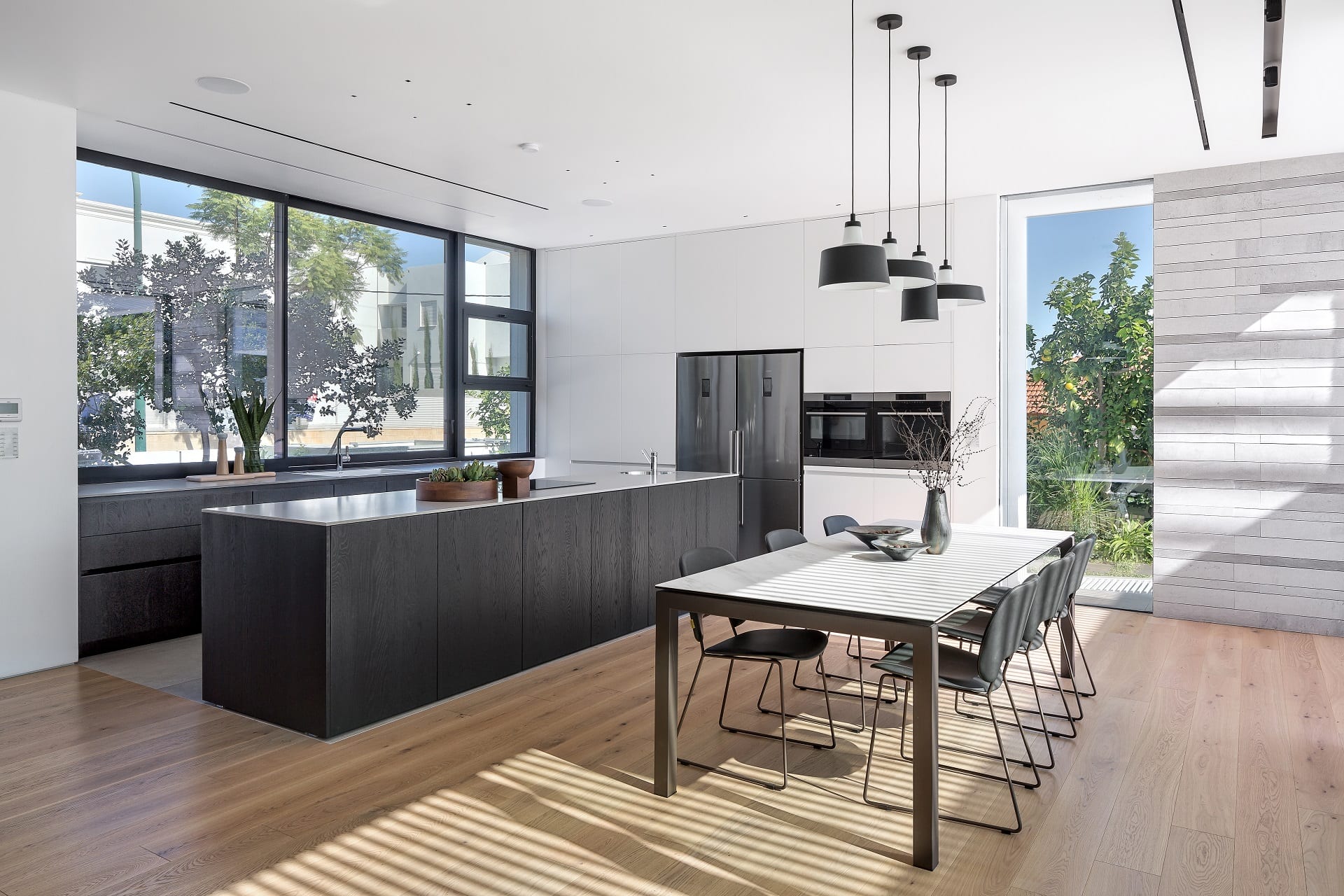 מטבחים נוספים מS series kitchenswhite kitchens