White and Natural Oak model
The kitchen is modern and white, with large graphite tiles to create contrast. The entire kitchen has no external or integrated handles, except for four large storage drawers, with the result that the kitchen facades have clean minimalist lines.
The island's base is made from natural oak Fournier, which gives warmth to the kitchen and makes the island really stand out against the white kitchen background. The black kick space makes it float above the parquet floor.
The island has a key function in the kitchen, serving as a large and indulgent workspace that also replaces the standard dining corner, by proving a spacious place to seat eight diners.
A white Silestone surface with delicate veins was selected for the top surface, which, together with its functionality, give the kitchen an elegant and luxurious appearance.
Photograph: Hila Ido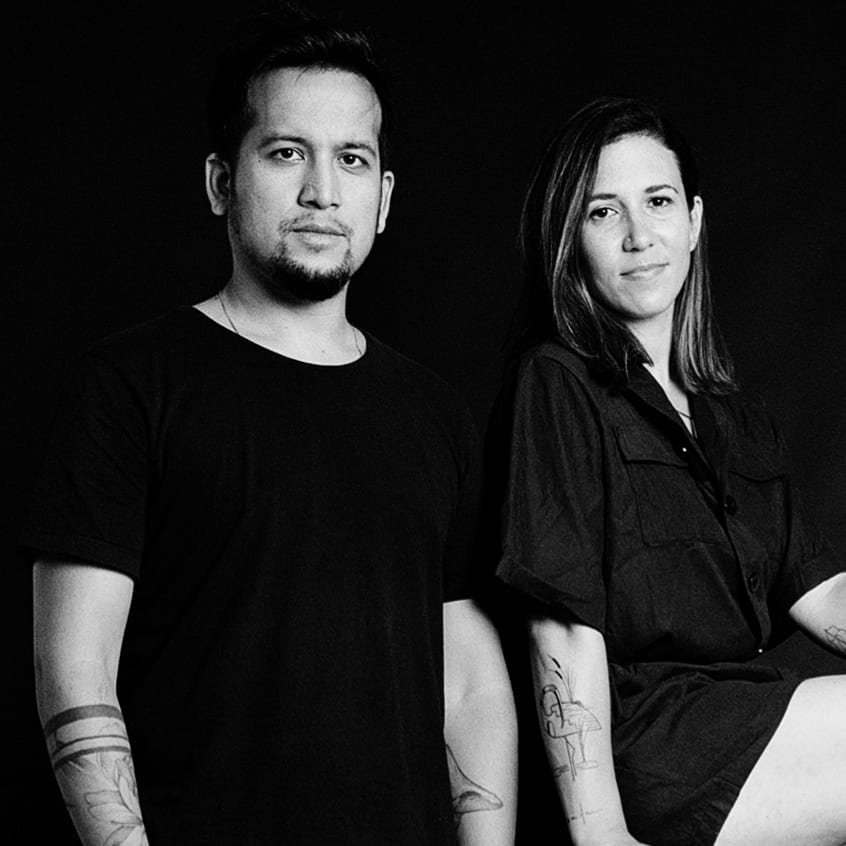 Design:

Peretz Schloss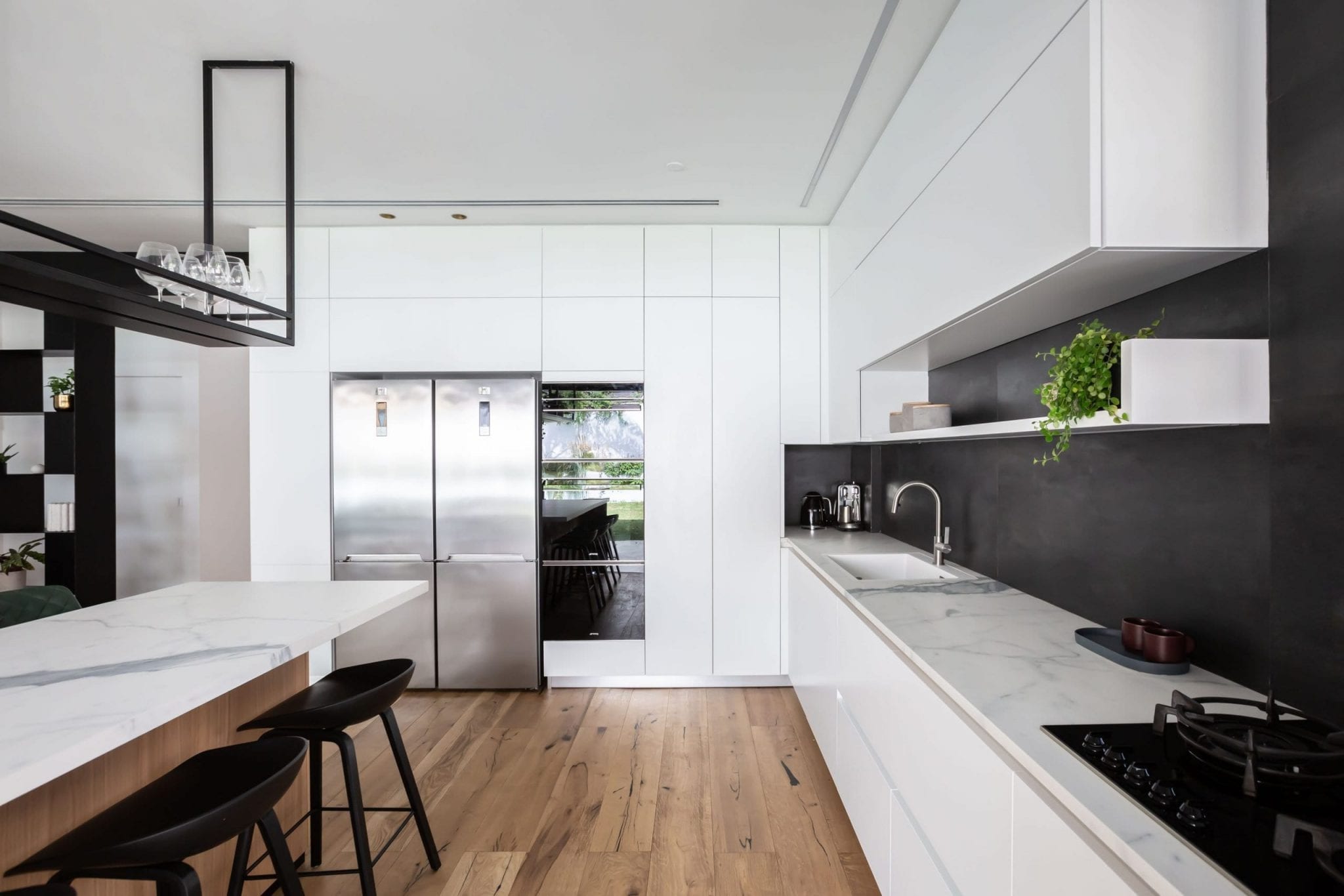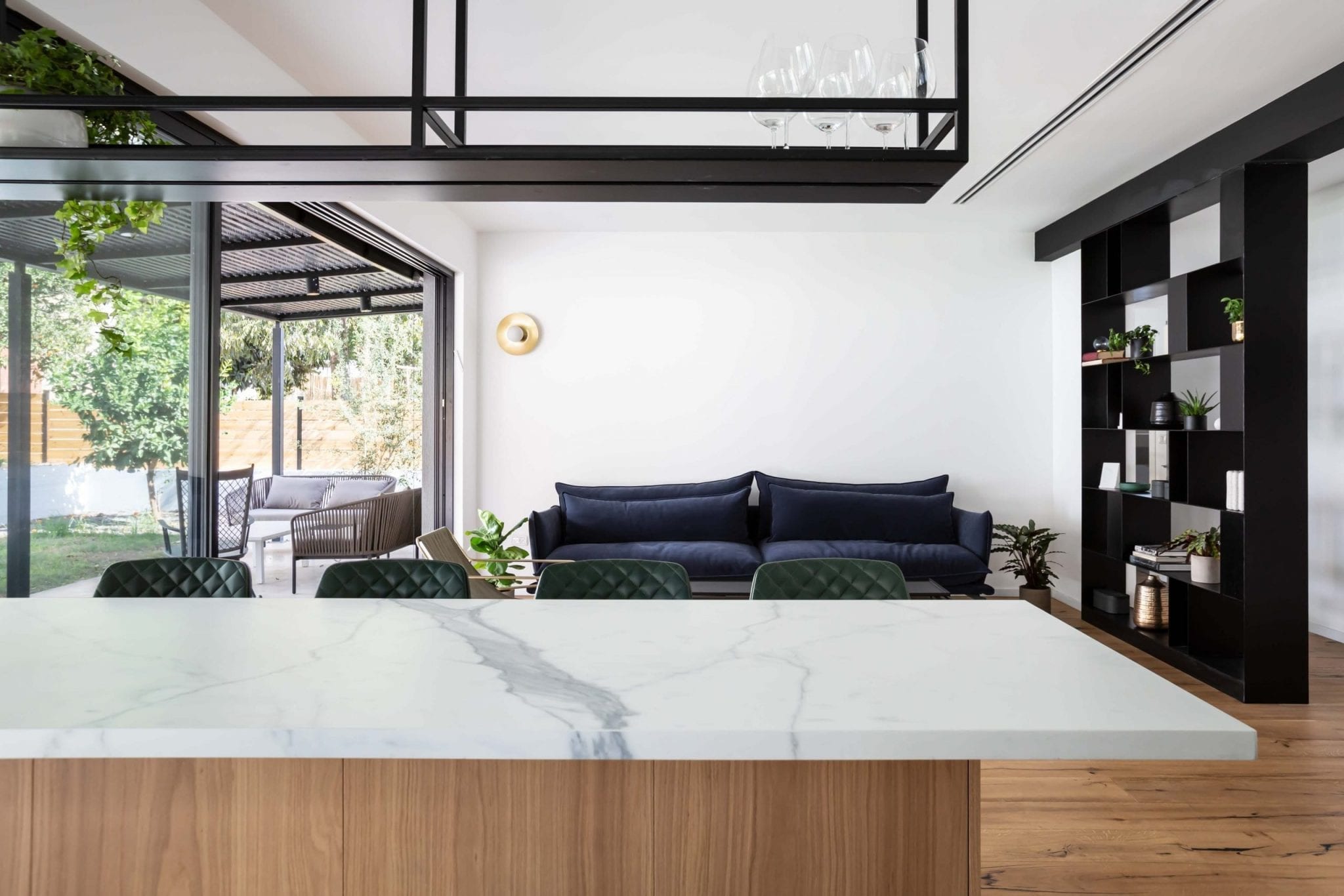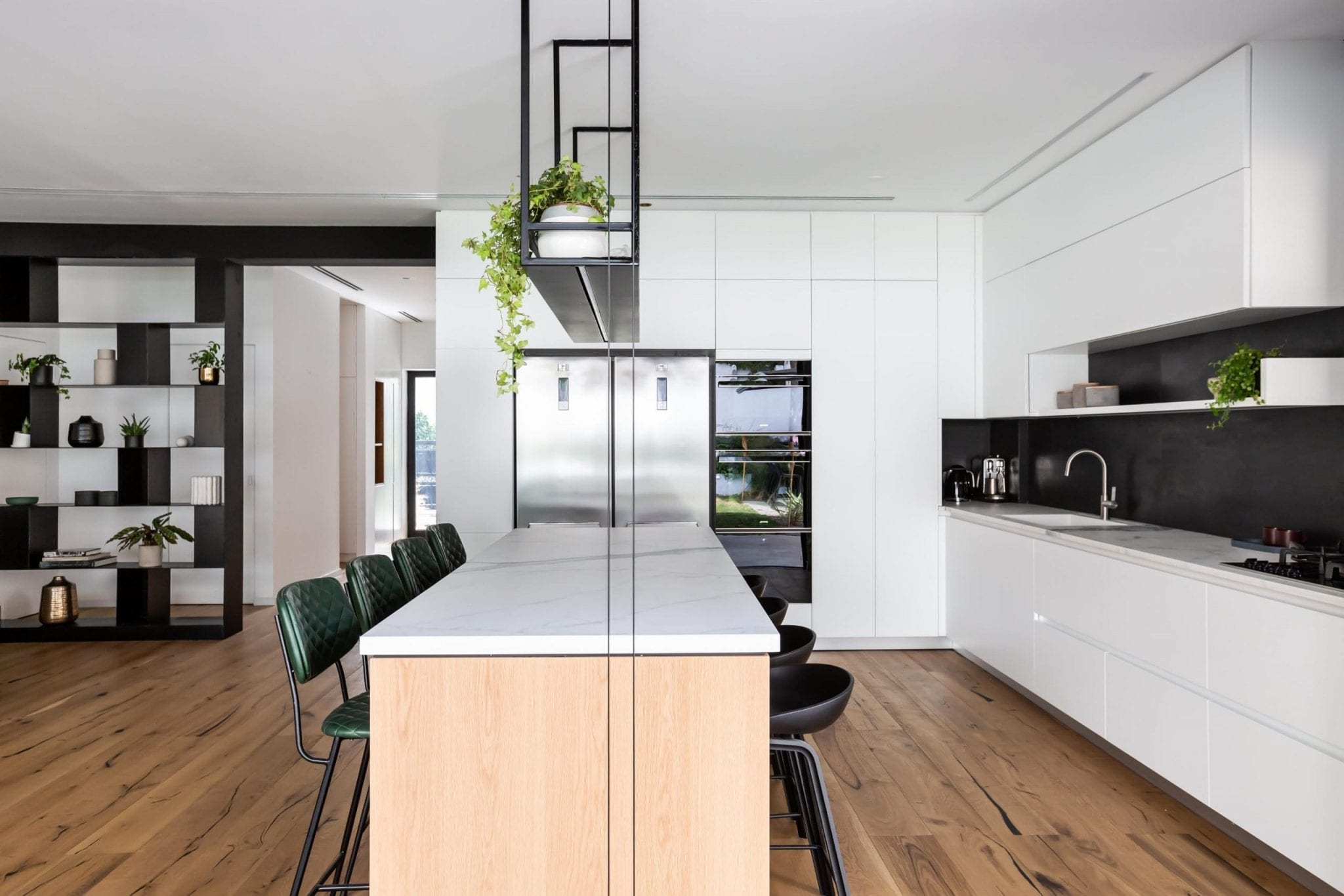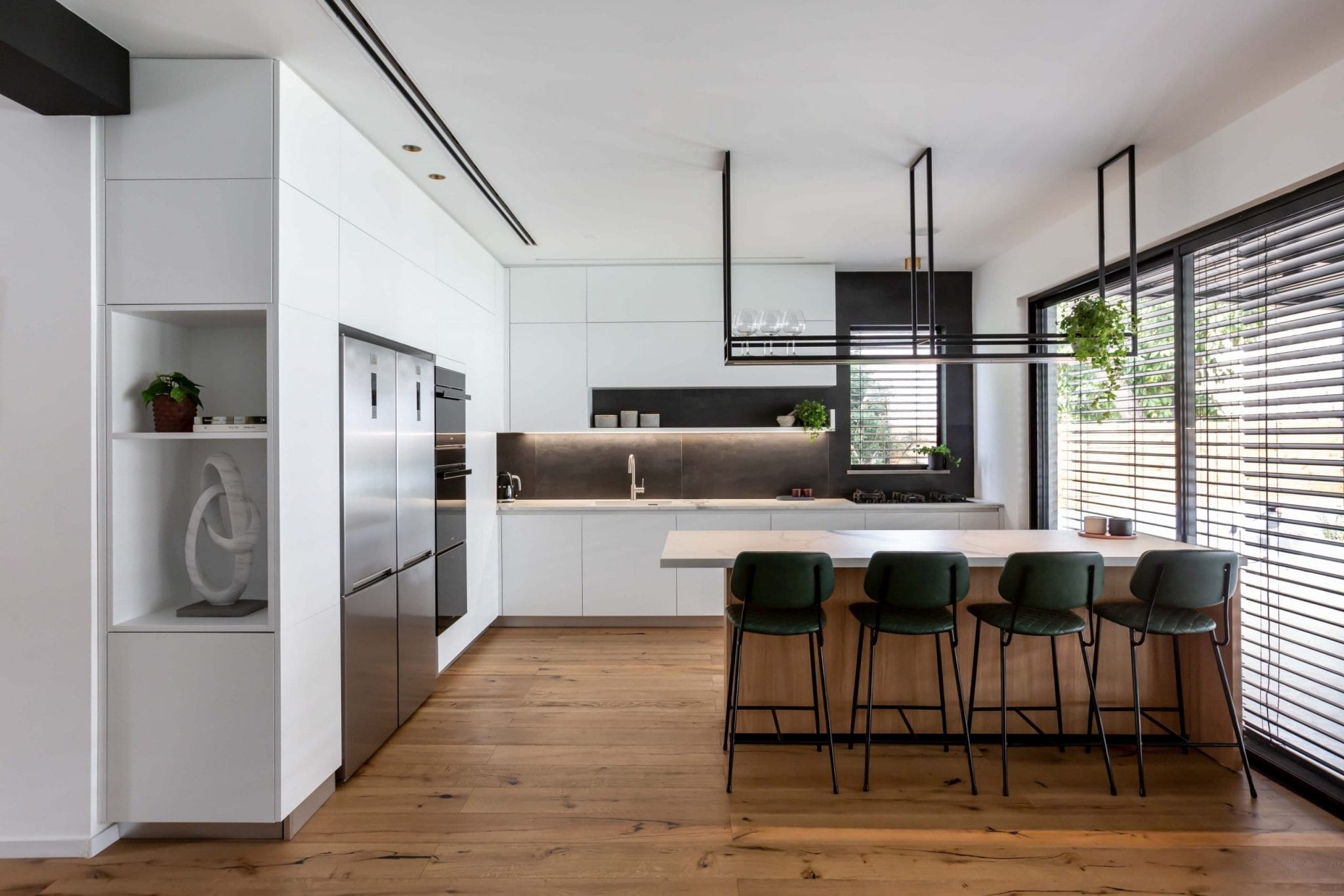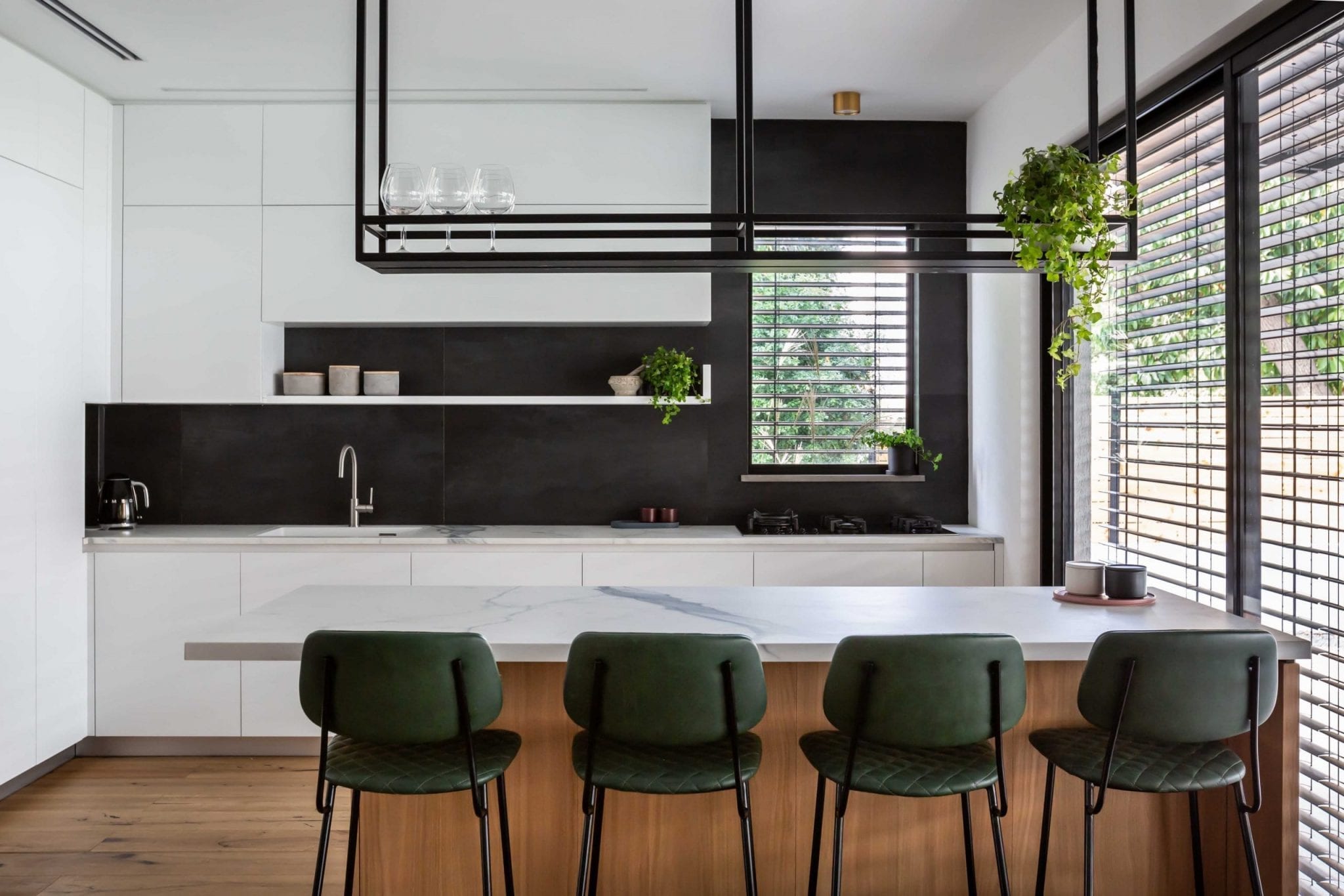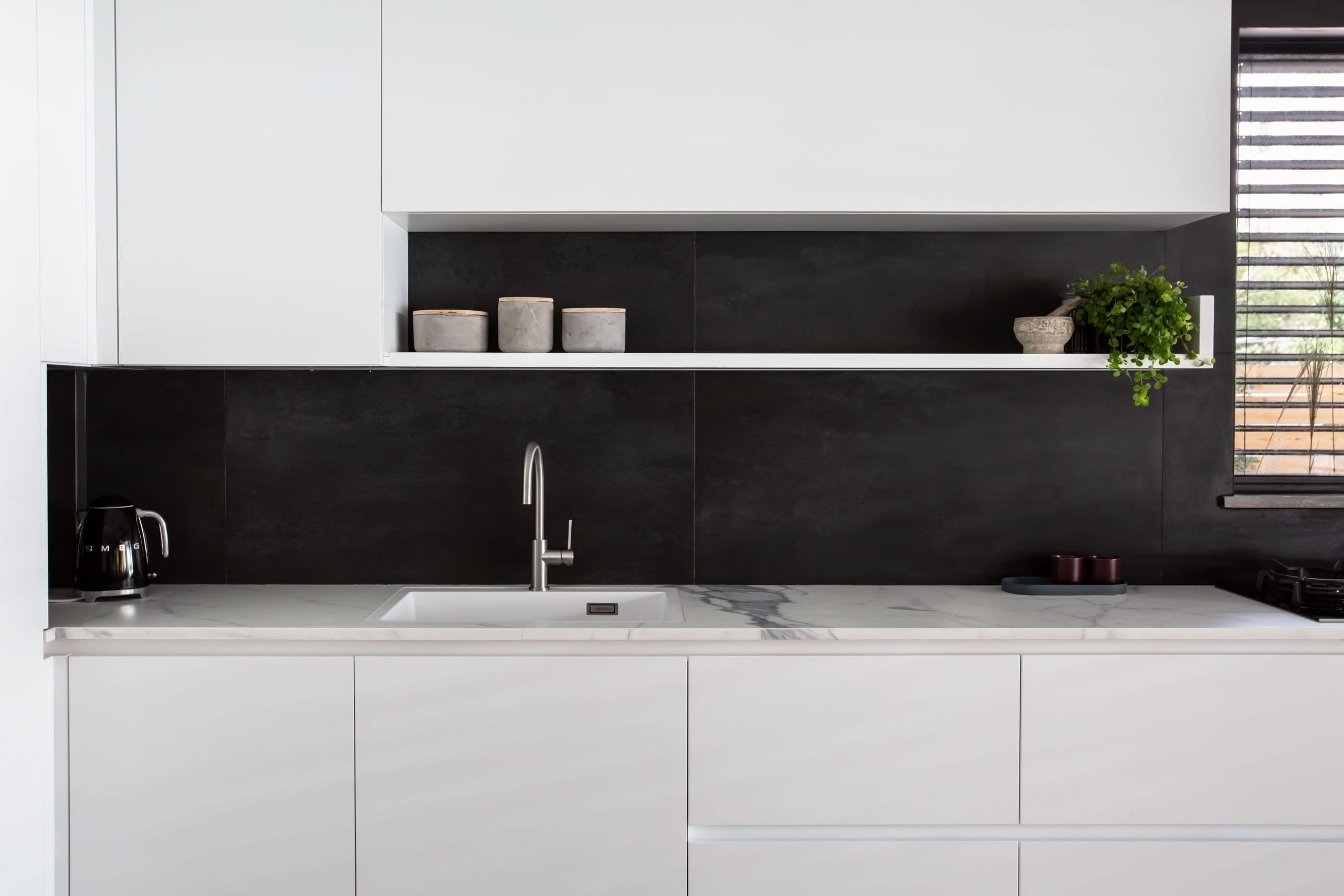 מטבחים נוספים מwhite kitchens