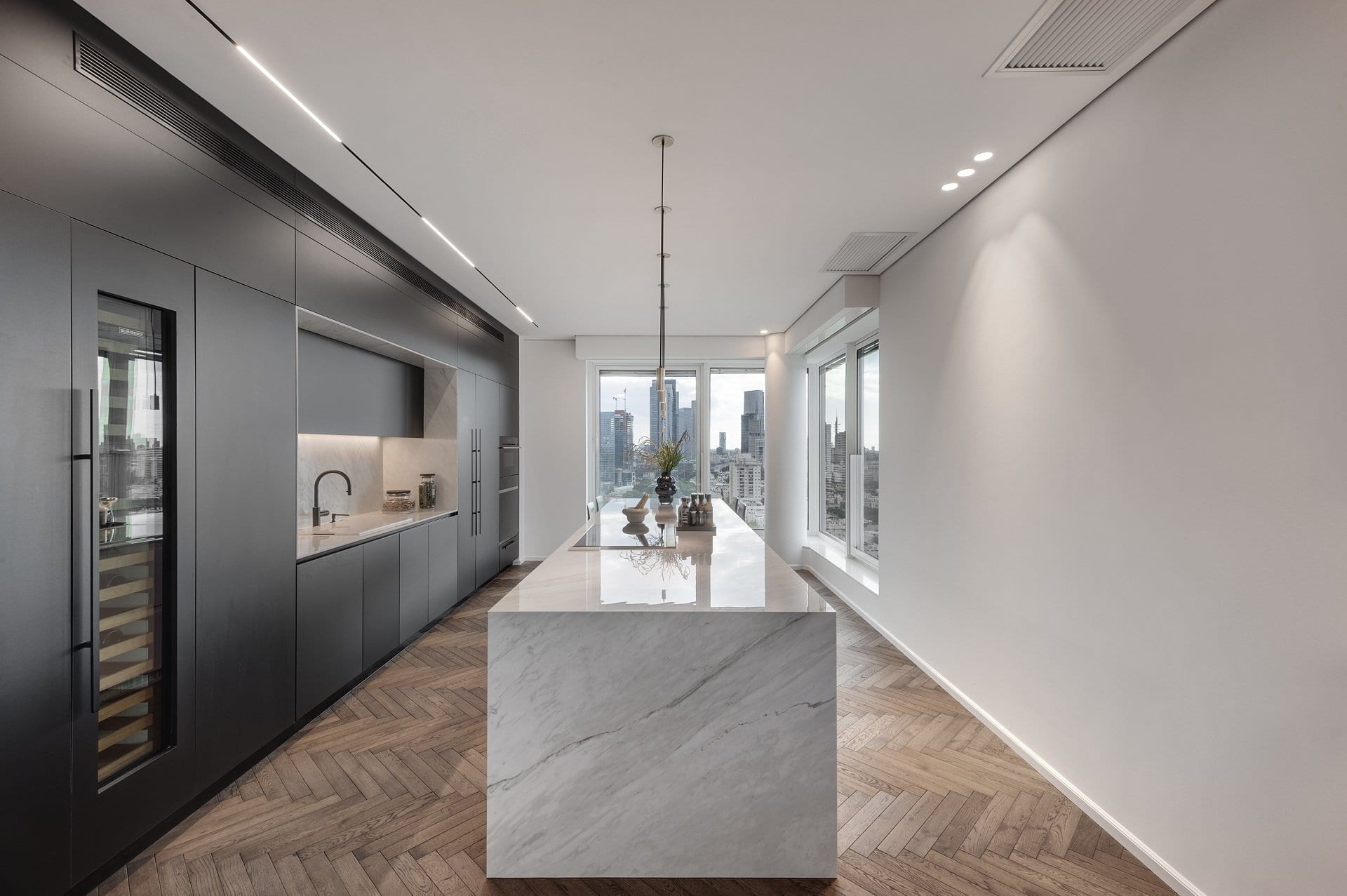 Black Lacquer and White Island model
The kitchen façades are in black lacquer, behind which the appliances, heating drawers, refrigerator and freezer are located, giving  everything a clean and uniform appearance. A wine cooler with an impressive glass front is also integrated.
The warm natural herringbone parquet is perfectly integrated with the marble island, which provides vast storage space, whilst still leaving room for five diners to sit around it and enjoy themselves.
Photograph: Oded Smadar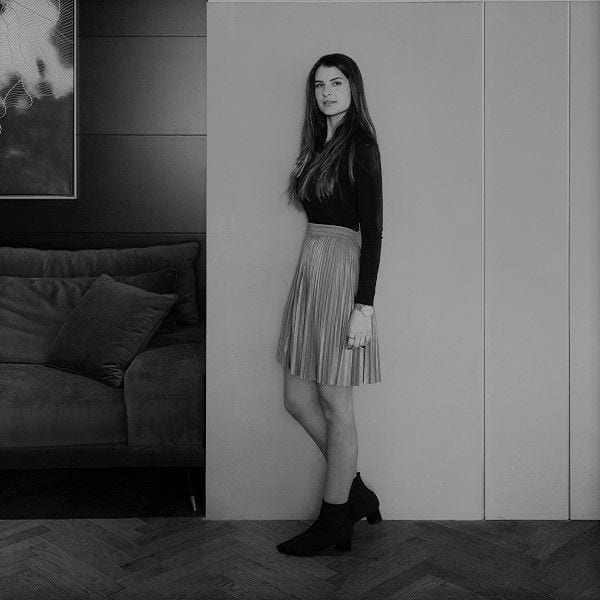 Design:

Chaya Kaizer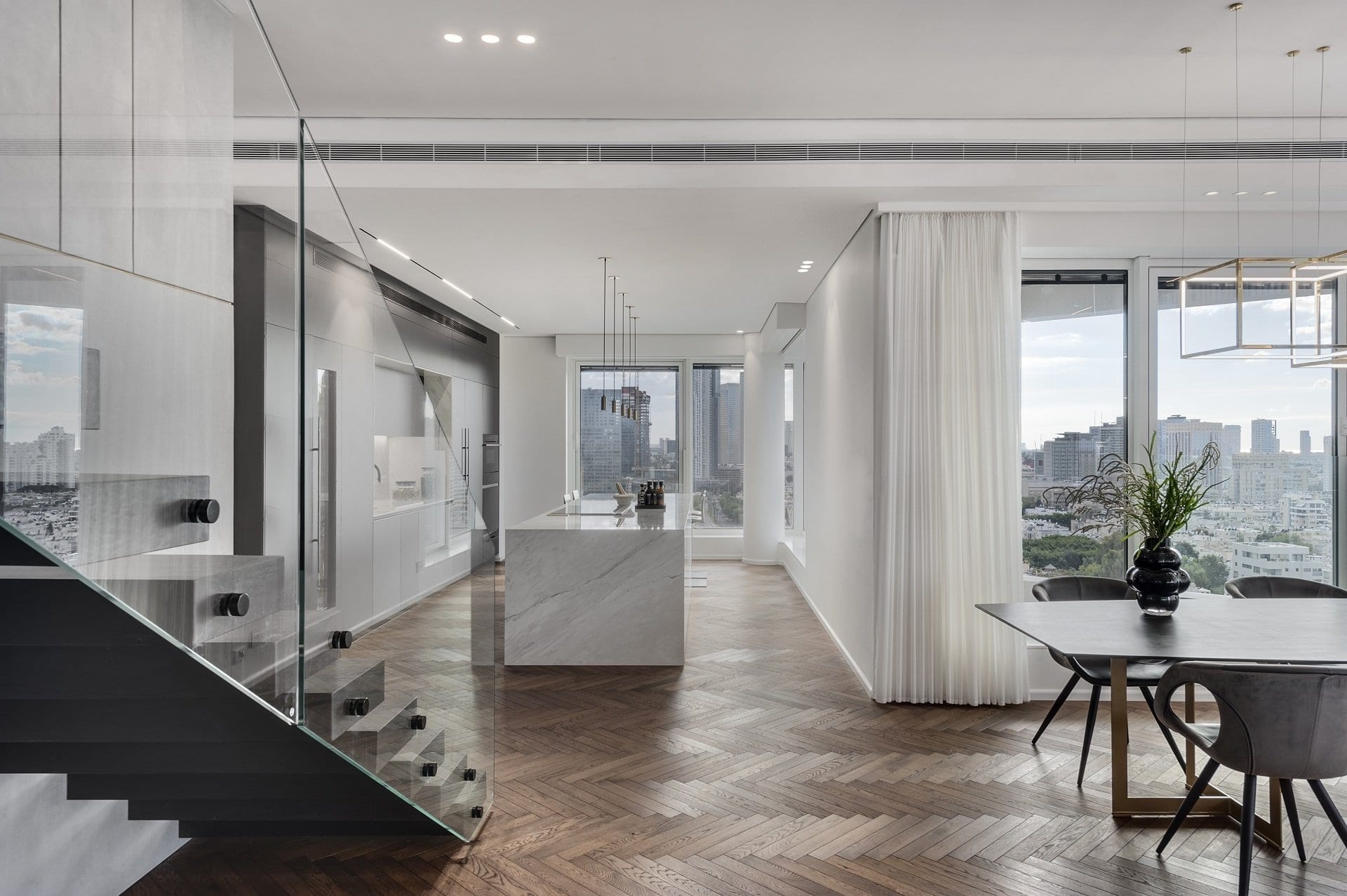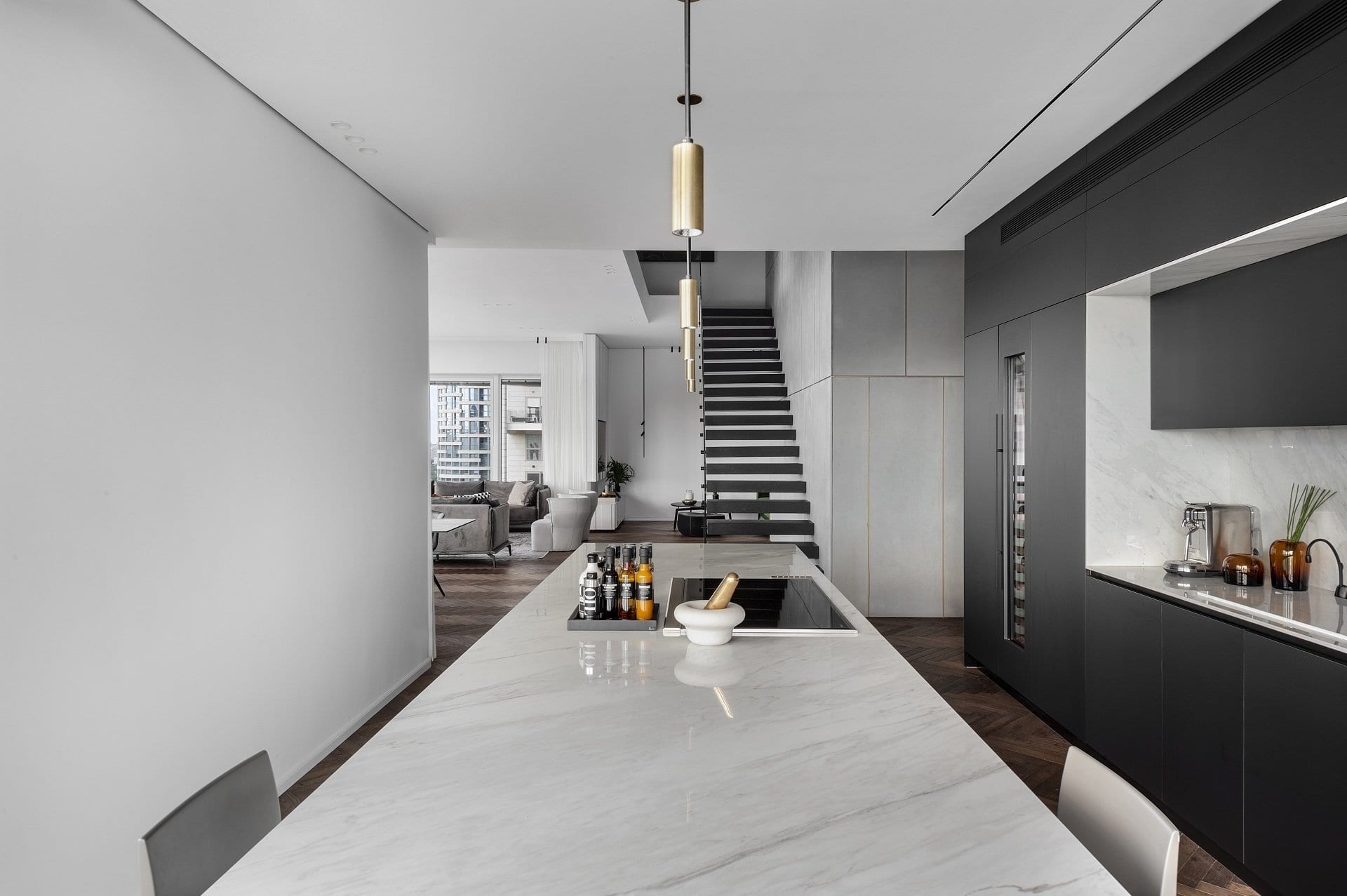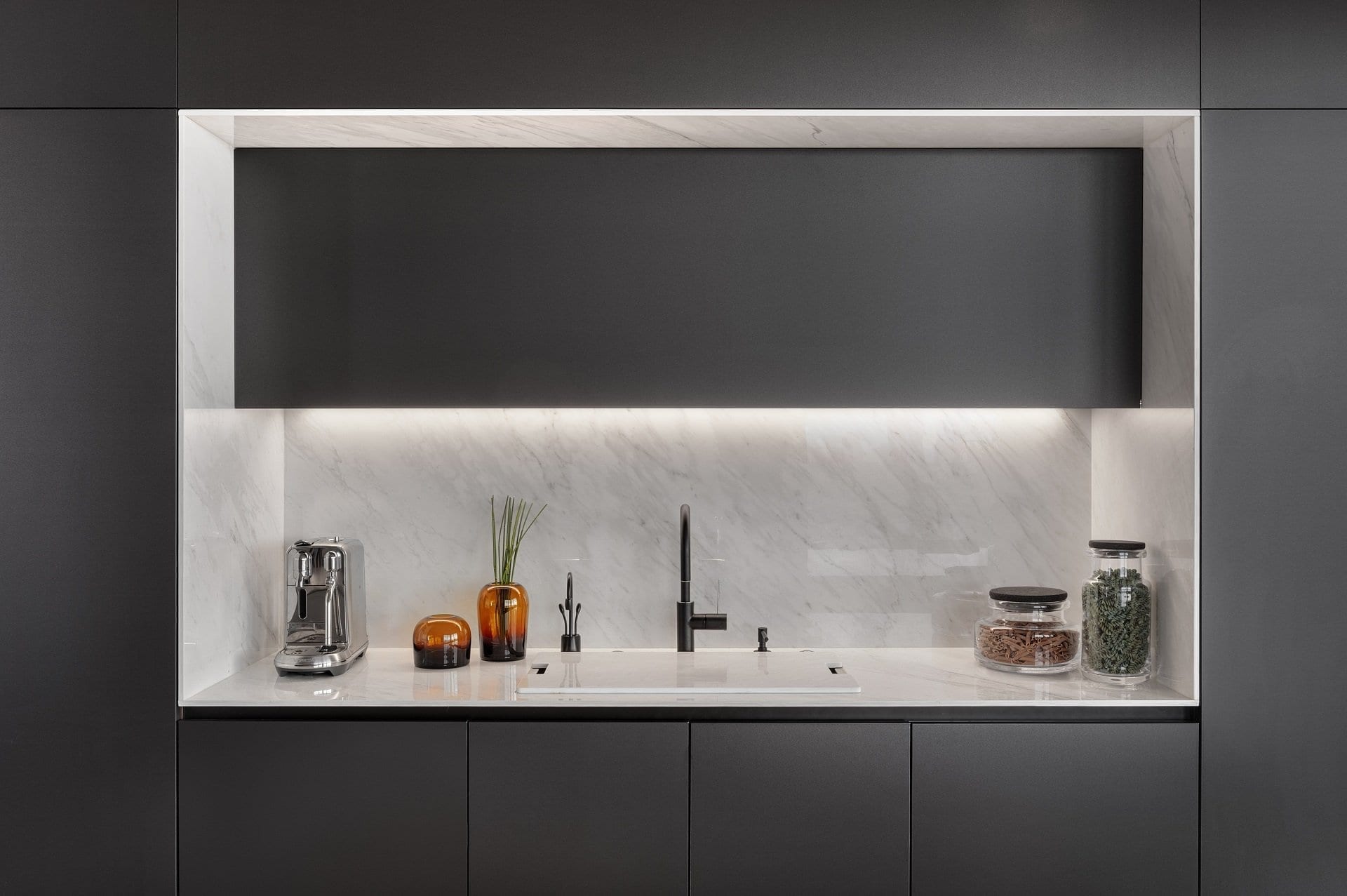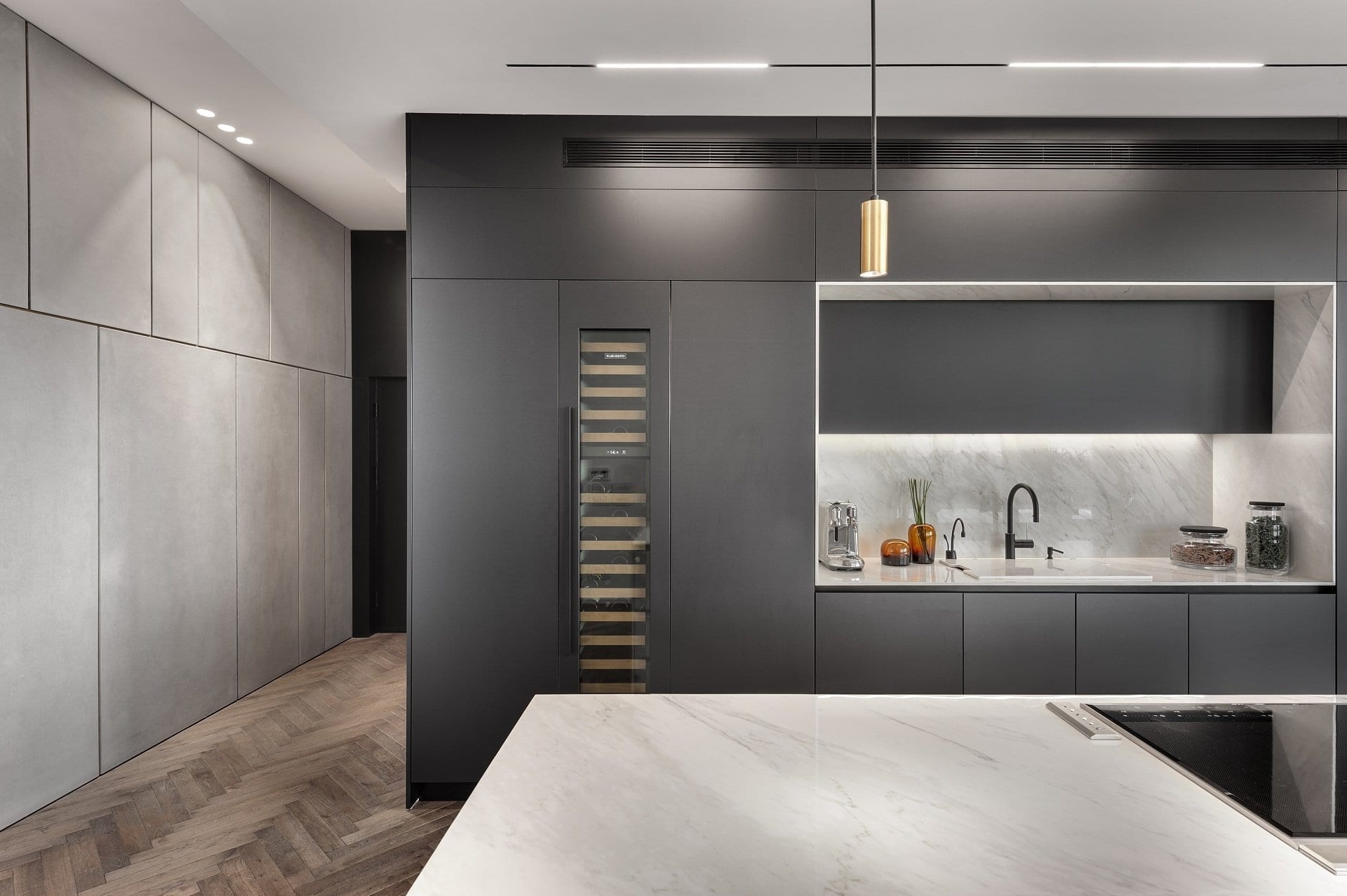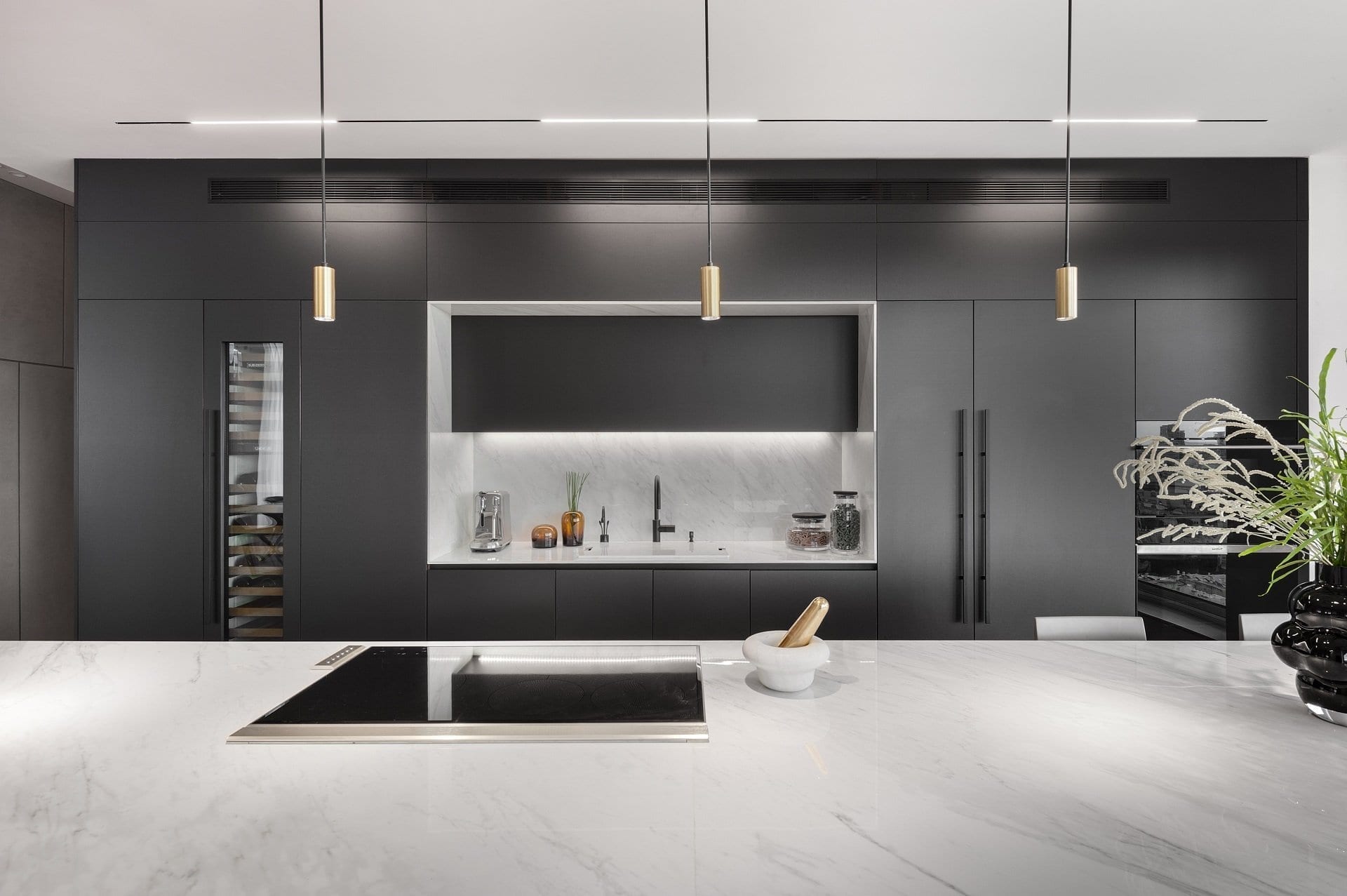 מטבחים נוספים מS series kitchens