Grey Graphite Lacquer model
A clean line design was chosen for this project, integrating a palette range which includes a great deal of black, wood, and a touches of color. The color palette and  kitchen materials are strongly influenced by the size and location as part of the public space in the heart of the home. Therefore, a grey graphite lacquer finish with a lot of presence was chosen for the kitchen. Dark Dekton with delicate veins was chosen for the work surfaces, giving the kitchen added depth; the effect was completed by covering the island with Dekton.. The floor-to-ceiling cabinets' façade runs all along the wall, supporting the public area, framing the hallway.
The kitchen structure was designed for comfortable hosting on the one hand, and keeping order and a clean appearance on the other hand. They kitchen itself is built from two parallel strips:
A strip of floor-to-ceiling cabinets, which include appliances, storage, and work surface with a sink;
A strip of a deep island for comfortable working on one side, seating on the other, and no end of storage spaces.
Photograph: Itay Banit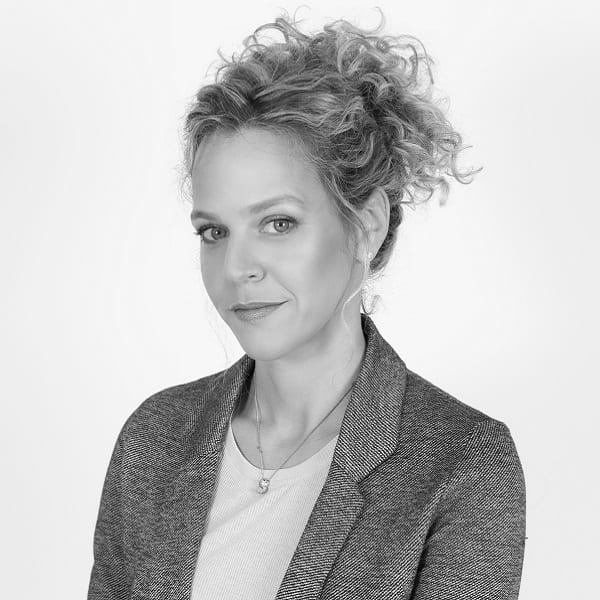 Design:

Maya Rosenberg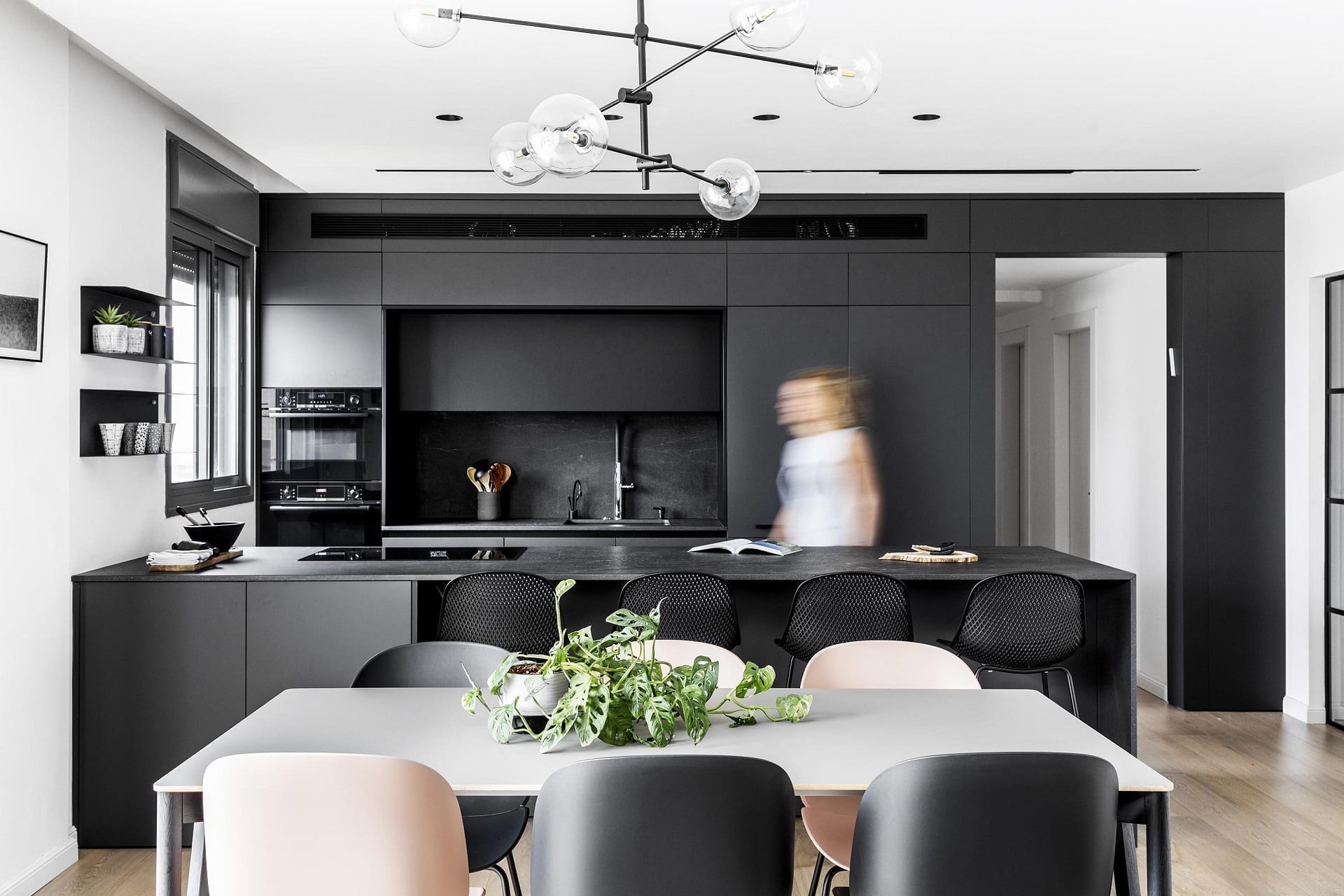 מטבחים נוספים מS series kitchens