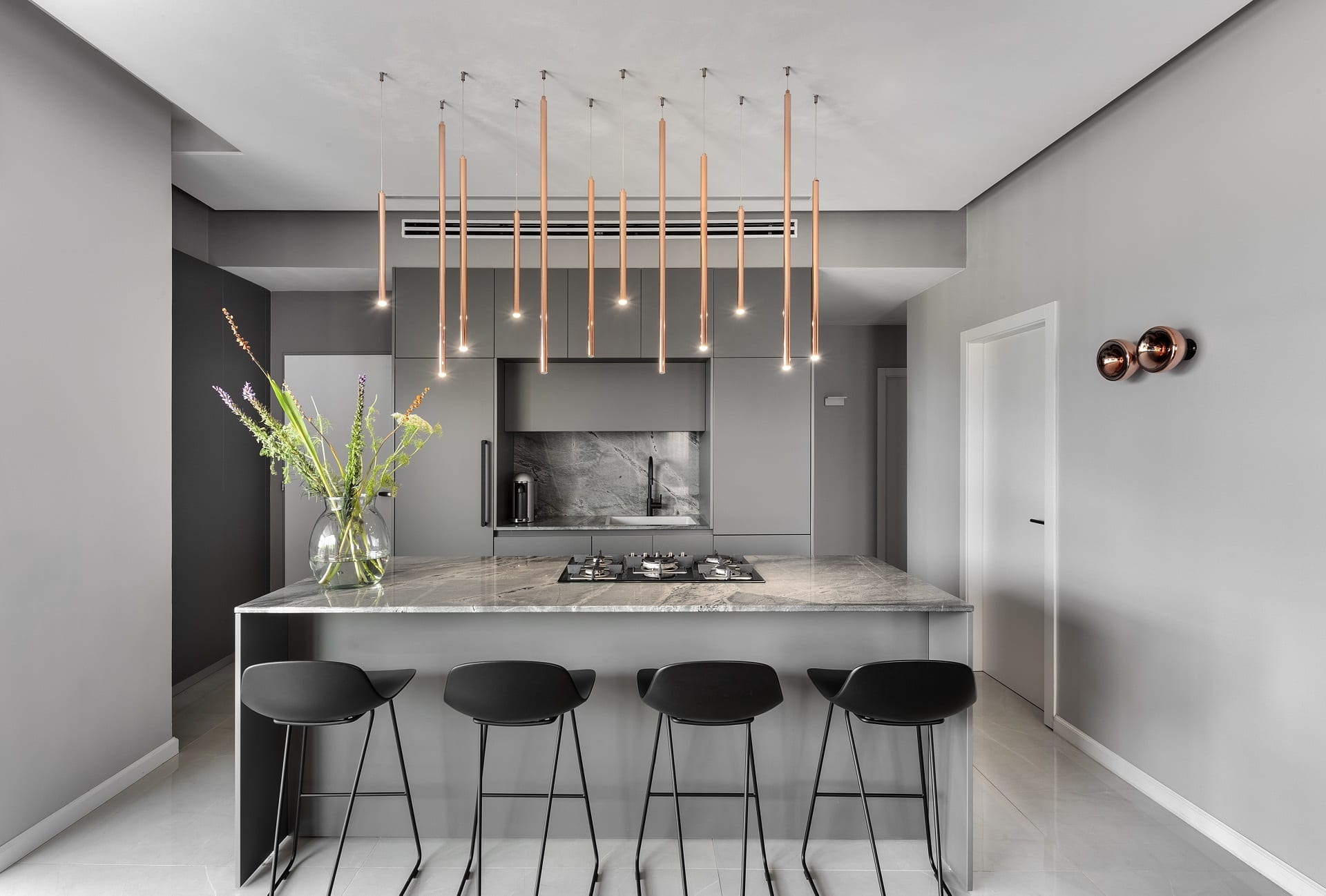 Grey Graphite Lacquer model
The kitchen was designed as a single unit in the vestibule. The kitchen's link to the entrance is visible via a storage closet made of the same material, an integral part of the kitchen. This solution offers a response to customers who like clean minimalist lines and enables them to create a carpentry item at Semel Kitchen's factory to preserve the home's general design line and connect the spaces with a uniform façade of the same material. The kitchen is made of grey graphite lacquer. Grey granite with veins of different colors was selected for the work surface and for wall cladding in the niche between the two refrigerators, concealed behind the kitchen's grey facades.
In this compact kitchen, we were able to carefully design the storage spaces for all the critical items and adapt them to the couple's needs and lifestyle. The objective was to make the kitchen space fully chic with countless modular possibilities.
The couple uses the island every day for cooking, hosting, and even as a workspace. It is a full-style space that creates a sense of a bar with copper light fixtures, which add great interest and draw attention to the area, turning it into a pampering location that is fun to stay in.
Design: Katya Ravitz
Photograph: Oded Smadar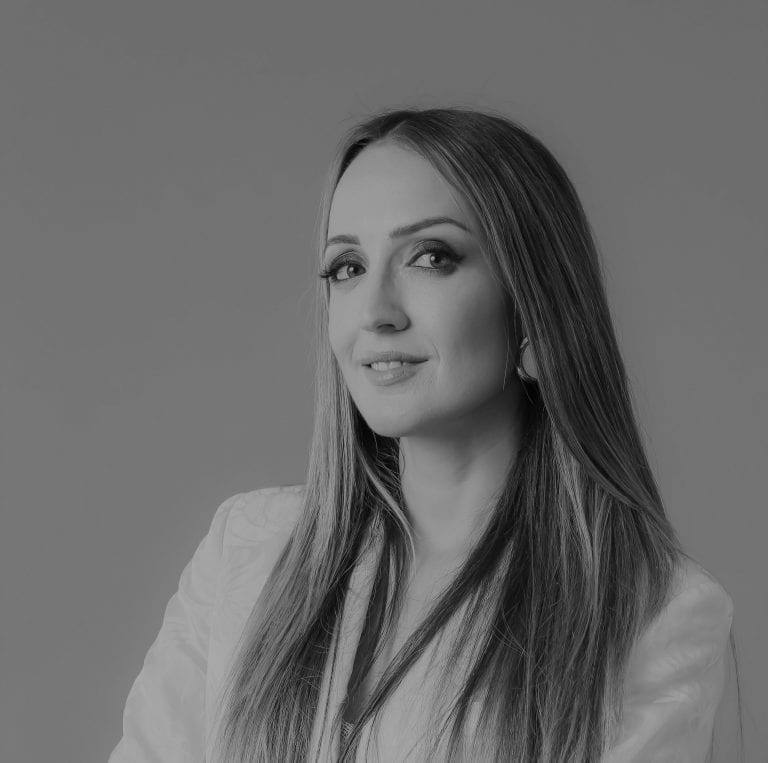 Design:

Katya Ravitz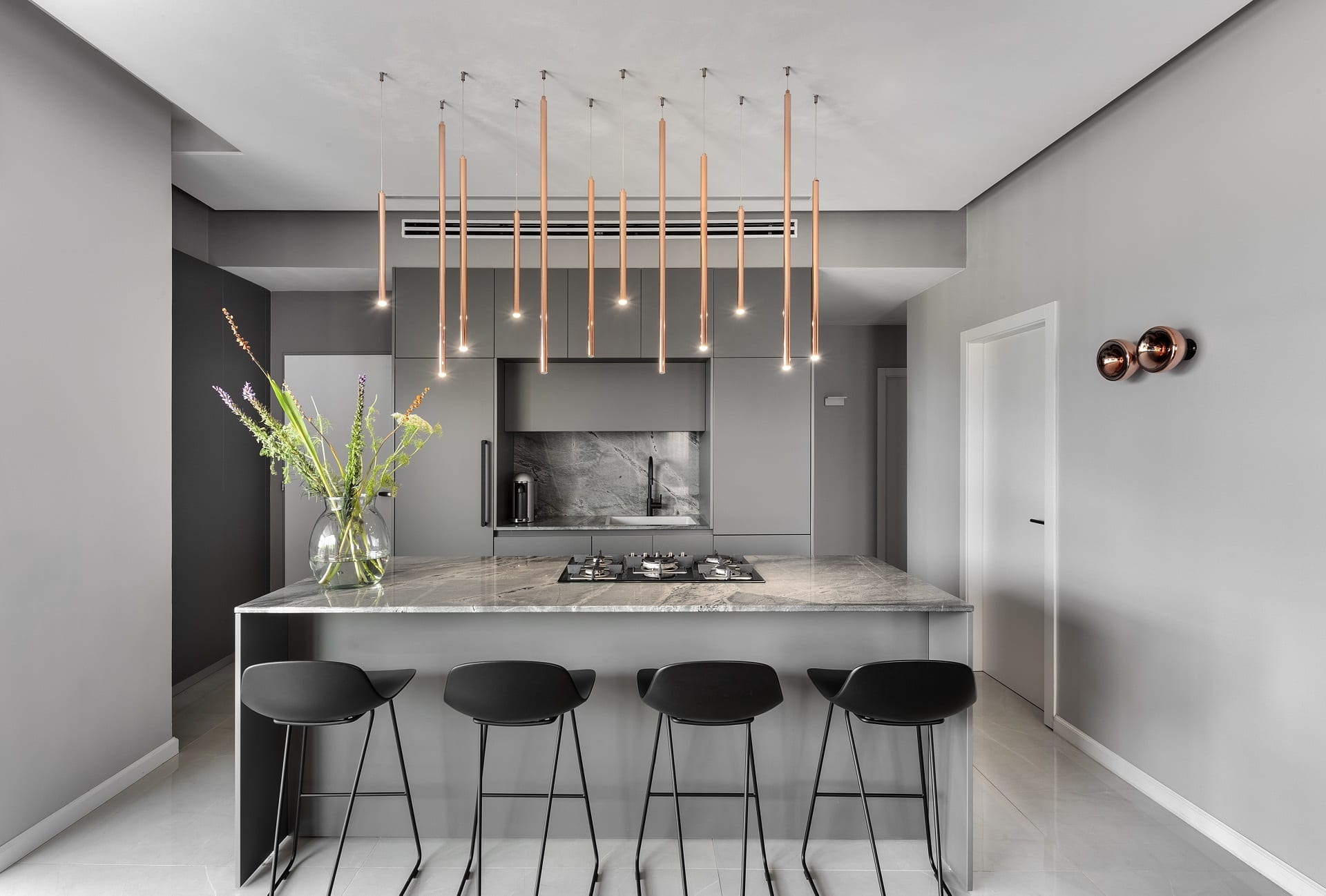 מטבחים נוספים מS series kitchens