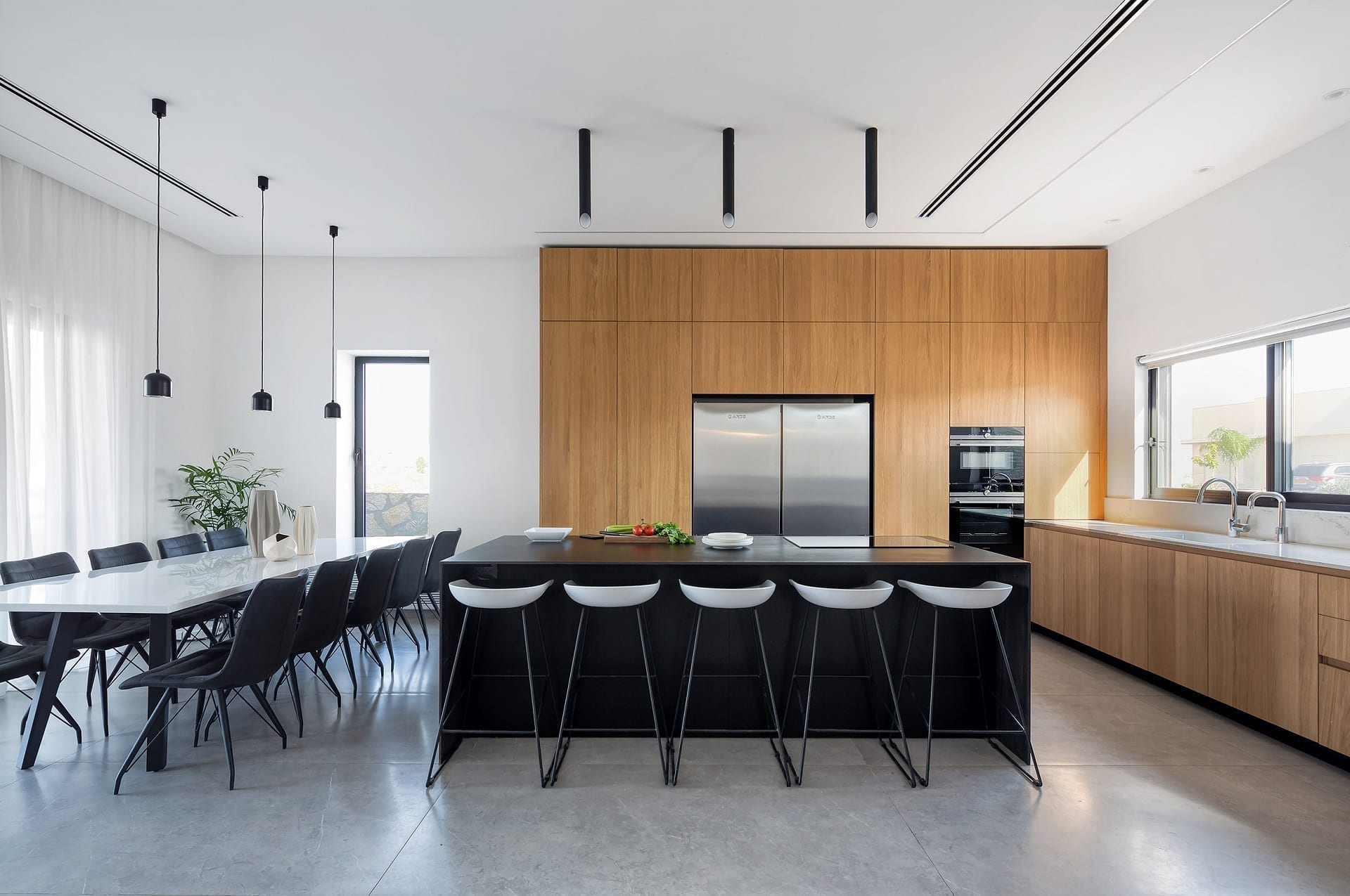 Black Nano and Oak Fournier model
The kitchen's parallel placement in one corner offers eye contact between the user and the public space, while the kitchen's other corner faces the house's front garden and a view of the street. The decision to use oak Fournier for the kitchen façade is the result of balancing the home's finishing materials, which are mostly monochromatic and natural concrete, metal, and wood.
The island, which also serves as the main surface for daily cooking and seating, was designed not to be the kitchen's most prominent part. For this reason, black nano Formica and black Dekton were chosen, which give the space a delicate and elegant appearance.
Photograph: Shai Epstein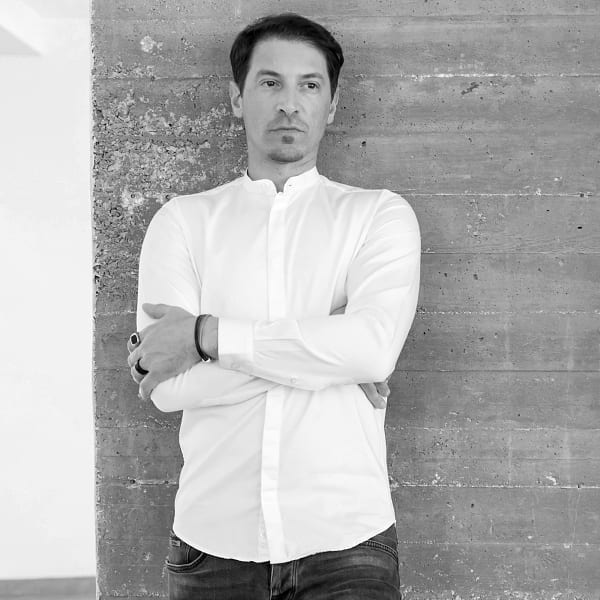 Design:

Alon Cohen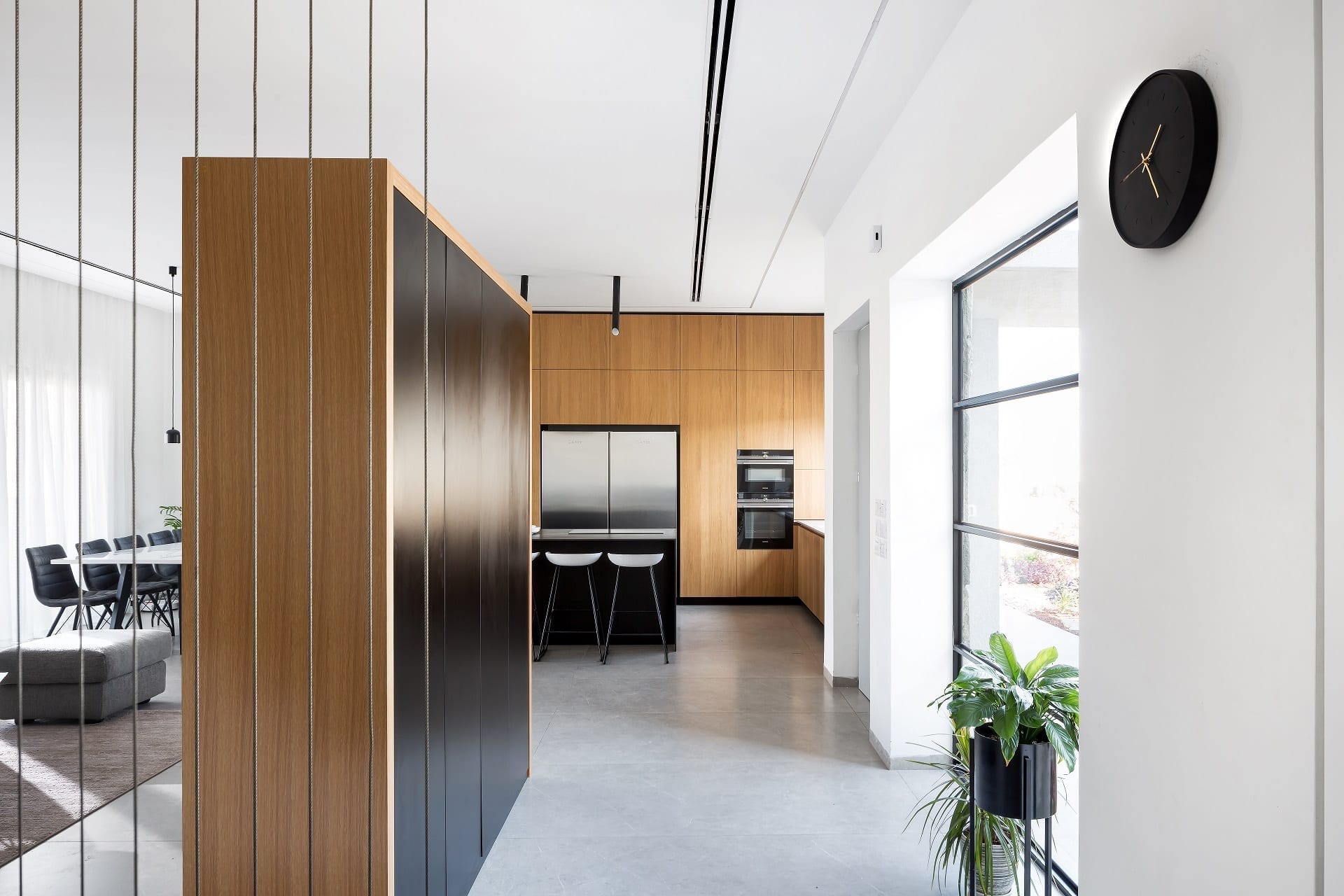 מטבחים נוספים מS series kitchens