Black Wood and Natural Granite model
The kitchen was designed in a range shades of oak wood, with an impressive 4.5-meter island serving as a work surface. Storage place is via the black cabinets which create a design dissonance between the different materials. The surface is a dominating natural granite, which links all the materials. The kitchen faces the living room, creating a dialogue between the different spaces. The kitchen's dark color was chosen to contrast with the home's dark floor, creating a contemporary modern appearance; the same colors and materials are repeated in the home's different elements.
The unique materials in the project's different elements are made from brass, wood and natural materials were selected to create a warm and precise modern design. The challenge was to create a design experience so that all the items create a whole, uniform and harmonious space.
Photograph: Moshe Gitalis
Design:

Moran Gozali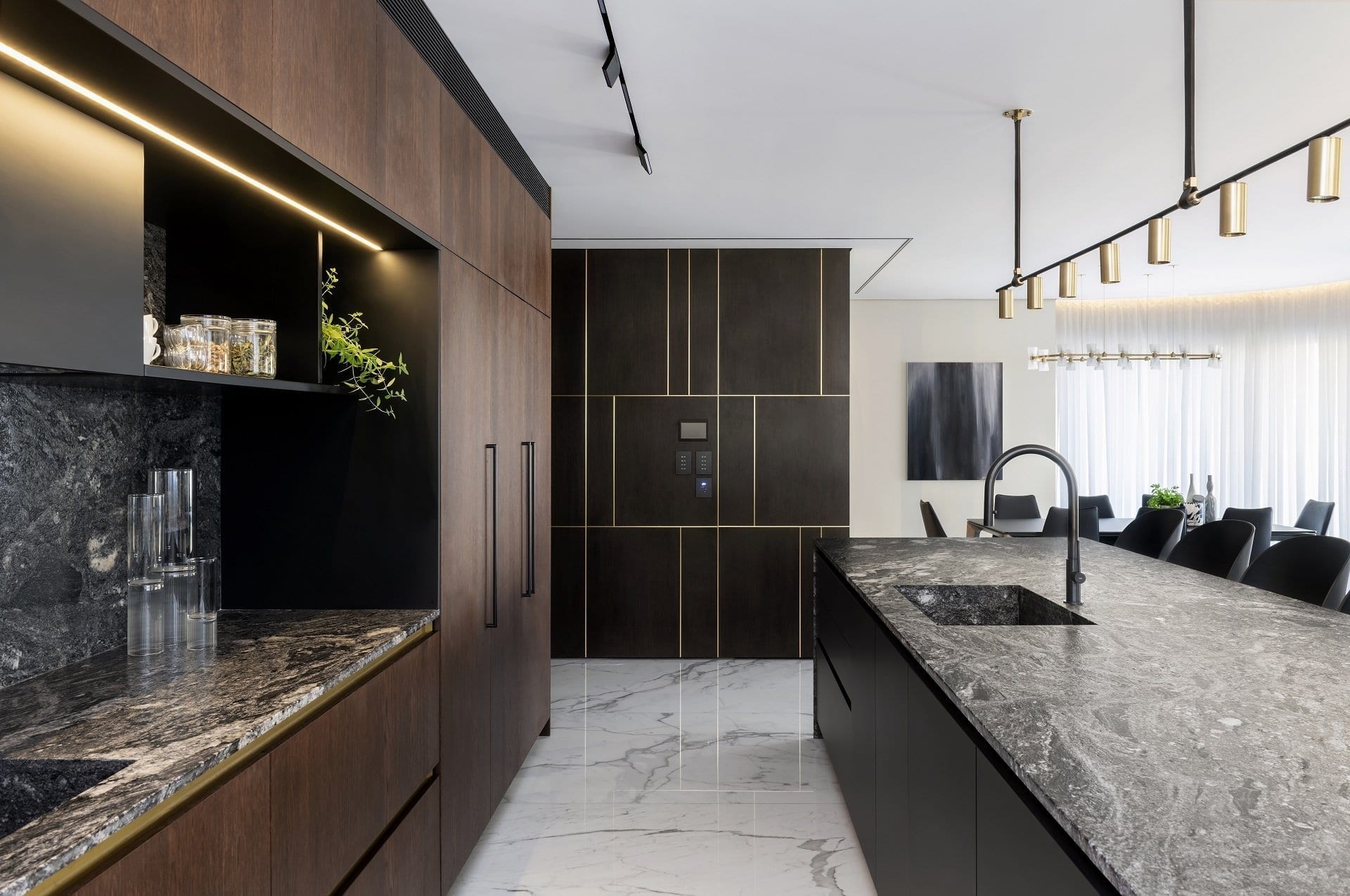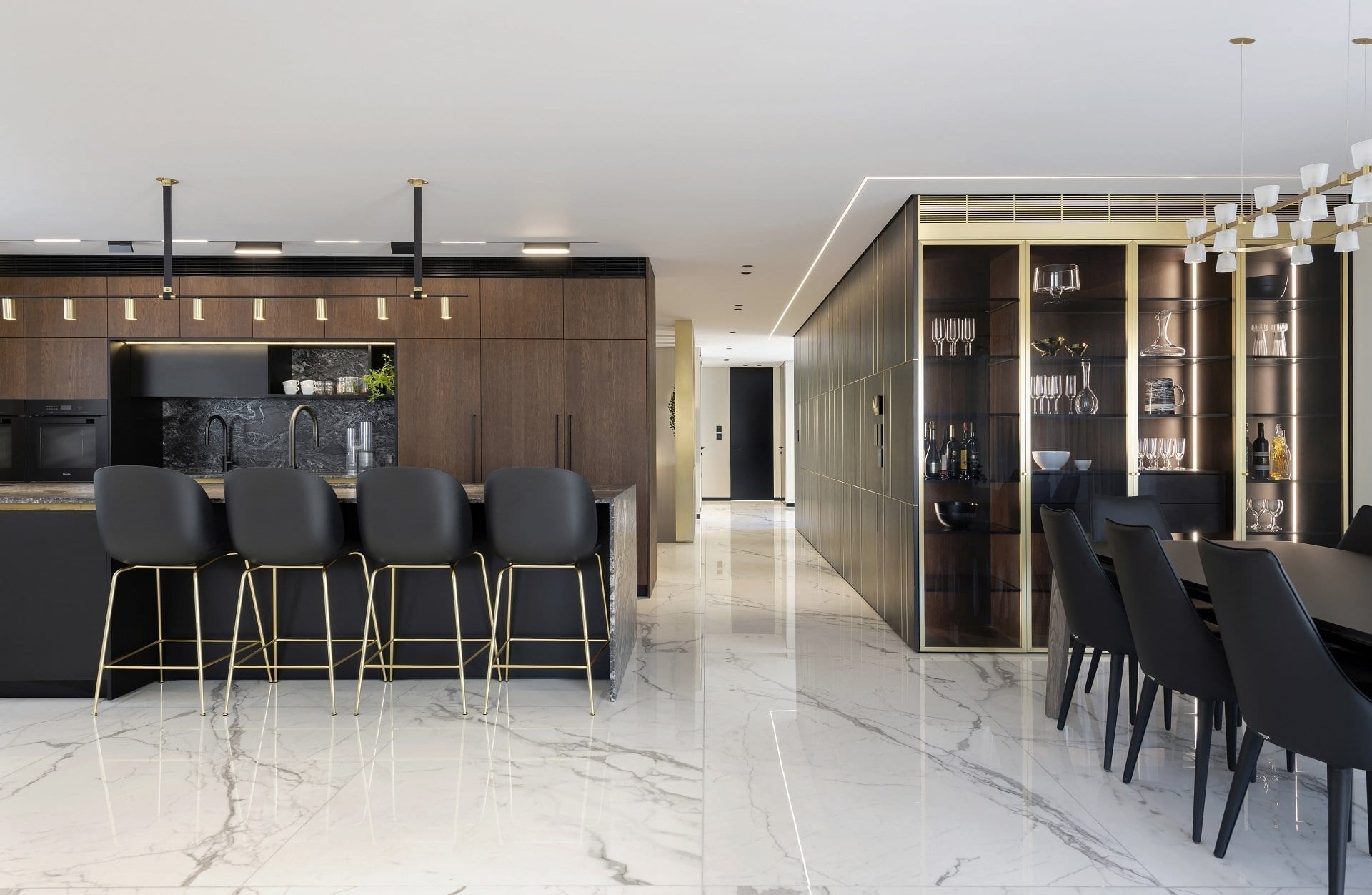 מטבחים נוספים מS series kitchens